Now all we need is robot referees and the officiating will be fautless.
Watch the Premier League Live Online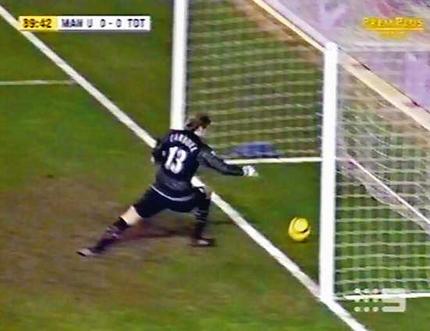 Goal-line technology could be used as early as next season in the Premier League, according to the Football Association.
The general secretary of the FA, Alex Horne, told the BBC that if one or more of the systems currently being tested works then the laws governing football are likely to change.
"I think goal-line technology would be a huge boost for the game," said Horne.
"For years we've thought this was a good addition to referees' armoury."
Nine systems are currently under review by an independent testing authority employed by Fifa. A final decision is expected to be made in July 2012.
SOURCE: BBC Sport
There are two schools of thought in relation to the issue of goal-line technology. There are those who feel that such an officiating tool should have long been in use and others, probably in the minority, who feel that contentious issues and mistakes are all part and parcel of the game and what make football unpredictable and all the more exciting.
Roy Carroll is probably just happy that such a decision is in the pipeline long after he left the Premier League for Greece.