But will the Nou Camp side make such an offer for the White Hart Lane youngster?
Watch the Premier League Live Online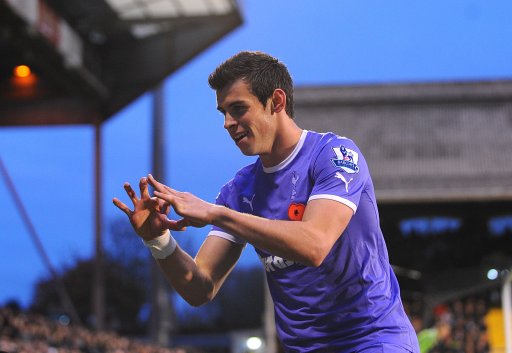 Tottenham have slapped a £50 million price-tag on Gareth Bale.
The Daily Express says Barcelona sent chief scout Albert Valentin to Craven Cottage on November 6 to watch Bale score in Tottenham's 3-1 victory over Fulham.
Following glowing reports from Valentin, Barca had scouts at White Hart Lane on Monday to see Bale put in another storming performance in the victory over Aston Villa. Bale tormented the Villa defence and had a hand in both Emmanuel Adebayor goals.
SOURCE: Tribalfootball
Barcelona president Sandro Rosell has directly responded to the Catalan side's interest in Gareth Bale, stating that issues relating to an asking price were at the forefront of his mind, therefore suggesting that the La Liga giants are indeed interested in the Tottenham man, but will they stump up the cash needed to persuade the North London club to sell?
Boss Harry Redknapp will be loathed to lose the Welsh winger and having managed to keep Luka Modric from making the short move to Chelsea one would imagine that Tottenham would adopt a similar approach when it comes to the 22 year old wide-man, however this source believes there is a price on the player's head and that may well encourage offers for his services.
Chelsea and Real Madrid are also said to be keen on the talented Spurs man who's current contract runs until 2015.