Old Trafford boss keen on young striker.
Watch the Premier League Live Online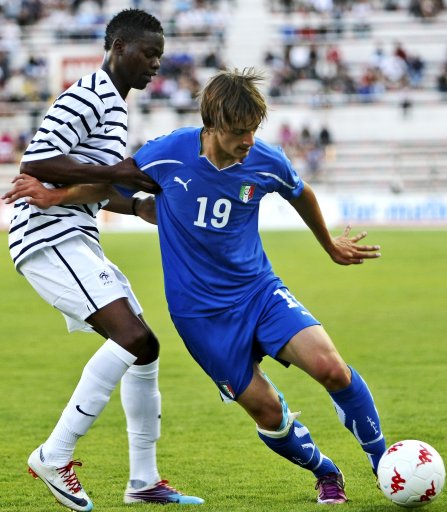 Man Utd Turn Their Attention To Young 19 Year Old Italian Sensation
Manchester United are interested in Italian youngster Manolo Gabbiadini and could make a move for him in January.
Considered by many pundits in Italy to be a hot prospect and a future Italian senior player it is believed that Atalanta will not be able to hold onto their player much longer as Gabbiadini has caught the eye of top Serie A clubs in recent weeks including AS Roma, Juventus and AC Milan.
Manchester United's reported interested could trigger a bidding war with a bid of around £9 million thought to be able to secure the 19-year-old's services, however with the calibre of interested clubs his value looks set to increase.
SOURCE: FootyLatest
Sir Alex Ferguson has reportedly scouted Manolo Gabbiadini for some time now and the Italian's return to Atalanta, after his loan spell at Cittadella, has brought the youngster to the attention of a fair few prospective suitors and the teenager's performances for the Italian Under 21 side have further impressed.
The powerfully built forward has netted ten goals in 13 appearances for the Under 21 side and Man United boss Ferguson is now considering a move to snap up the much sought after striker.
The Old Trafford manager has brought in a number of youthful additions over the past two years and the likes of Phil Jones, Javier Hernandez, David de Gea and Chris Smalling have become crucial members of the Man United squad and a move to bring in further attacking options for the future may well prove more relevant if Dimitar Berbatov and Michael Owen leave in the summer, which is a distinct possibility as both players are heavily linked with exits.