Ligue 1 big spenders offer LA Galaxy man big money.
Watch the Premier League Live Online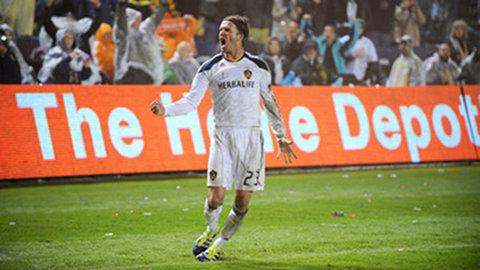 David Beckham is on the verge of signing for Paris Saint-Germain after being offered an 18-month contract worth a staggering £11.6million.
Beckham has been handpicked by PSG president Nasser al-Khelaifi as part of his strategy to turn the French club into a football superpower.
On Thursday Al-Khelaifi admitted that the decision for Beckham was 'between Tottenham and PSG', but it is understood the deal has since moved on in favour of a switch to France.
Money is no object for their Qatari owners and they are convinced Beckham is about to sign the deal to join the Ligue 1 leaders in January. Spurs cannot compete with the salary being offered to Beckham and there are no guarantees he will play a significant role for Harry Redknapp's team.
SOURCE: Daily Mail
Clearly David Beckham is a millionaire many times over but nonetheless an offer of this magnitude may well push the England international towards a decision to relocate to Paris over a move to London. The former Man United man has stated that he couldn't imagine returning to the Premier League and therefore a deal to bring him to the Parc des Princes seems the most likely one for the LA Galaxy man.
Clearly PSG are aware of the financial benefits of bringing in a player of Beckham's gravitas and the money the Ligue 1 side stands to make from shirt sales alone probably more than covers the 36 year old's salary.