The stigma attached to mental health issues, coupled with the glamourous lifestyles of footballers in the modern era, makes mental health in football an under-investigated and under-reported area of the sport.
Watch the Premier League Live Online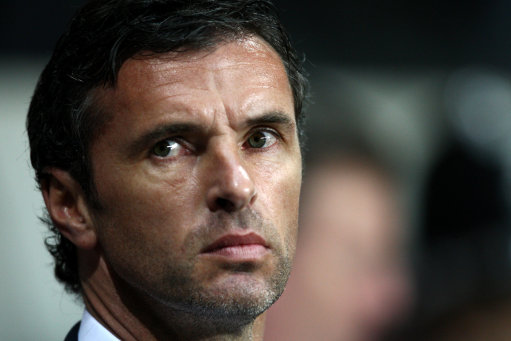 On the surface, perhaps top professional footballers seem unlikely victims of mental health issues. They are young, rich, successful people living a dream lifestyle, worshipped by millions of kids around the world.
The tragic death of German international goalkeeper Robert Enke in 2009 opened some eyes to the issue. Enke, widely tipped to be a fixture in the German national team for years to come, had been suffering from depression for six years. The illness first took grip in 2003 during his unhappy time with Barcelona.
In the midst of his battle with the illness, tragedy struck when his daughter was born with a disabling illness and died in 2006. He struggled to come to terms with the loss. On the pitch, however, his performances went from strength to strength. Very few people were aware of the full extent of his torment.
This highlights a key point. People suffering from mental health issues such as depression can often be very good at masking the symptoms.
On 10th November 2009, after telling his wife he was going to work, Enke instead drove to a railway line and stepped out in front of an express train. He was just 32.
The tragic news of Gary Speed's death, reportedly from suicide, further highlights the issue. Speed died less than 24 hours after appearing on BBC's Football Focus programme. Seemingly happy on his last television appearance, nobody watching could have known he had any intention of taking his own life.
Footballers are human beings. Their lives of luxury and huge pay cheques do not make them immune to the same issues other human beings face.
Depression, on average, affects 1 in 10 people and chronic depression affects 1 in 20.
In recent years, much has been done to combat the stigma attached to mental health in the United Kingdom and across the world. However, unfortunately the stigma still remains.
In the past week, former Liverpool striker Stan Collymore has been outspoken about his own personal battle with depression via his Twitter account. While many footballers and journalists spoke out in support of Collymore, and rightly so, a minority reacted in a more confrontational way, accusing Collymore of "attention-seeking" and using the illness to "make excuses" for his past behaviour. This reaction is counter-productive if we are to expect other footballers and other people in general to seek help for their problems.
Although mental health is a difficult area, which has no "easy fix", it is an important subject to speak about. Heightened awareness can potentially save lives.
Statistically, there are likely to be many others involved in the sport right now who are suffering from mental health issues – and suffering in silence.
The stigma attached to mental illness needs to be removed to prevent further tragedies and those with the courage to speak out about the issues, like Stan Collymore, need to be commended for their bravery.
R.I.P. Gary Speed.
– Jason Mitchell