Decision time for the England veteran.
Watch Chelsea v Liverpool Carling Cup Quarter Final Live Online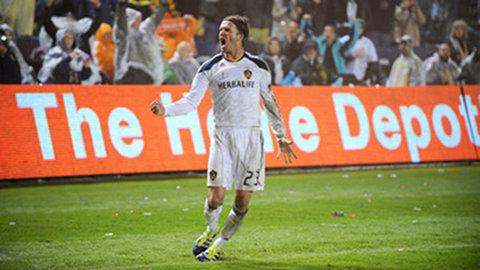 David Beckham will decide to join Paris Saint Germain or stay with Los Angeles Galaxy when he returns from the latter club's post-season tour in December.
Beckham has also had interest from a club in Italy and one in Brazil, but will consider only France and the US.
Reports that the 36-year-old midfielder has already agreed to sign for PSG are understood to be premature.
If he moves to Paris, it is understood his wife Victoria and four children will go with him.
SOURCE: BBC Sport
Slightly odd last line from the BBC on this one. It would seem fairly sensible that David Beckham would bring his wife and kids with his to Paris and not just bugger off and leave them in LA.
It's very much coming up to decision time for the 36 year old, who has seemingly opted against a move back to England and at present a move to PSG is reportedly the most likely destination for the midfielder.