Anfield keeper discusses Spanish striker's Anfield exit.
Watch Chelsea v Liverpool Carling Cup Quarter Final Live Online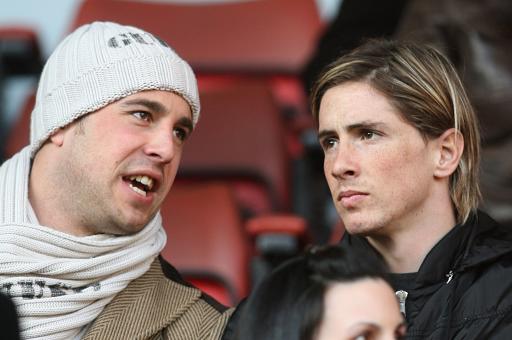 The Liverpool goalkeeper Pepe Reina has lifted the lid on the transfer of Fernando Torres to Chelsea last January and reckons that the broken promises of the Liverpool owners (at the time), Hicks and Gillett, forced Torres to accept Chelsea's offer.
"As much as it hurt the supporters to see him [Torres] go, I can understand his reasons for leaving.
"When Fernando started to feel that Liverpool were never going to be competitive again, it quickly became inevitable that he would accept the offer from Chelsea.
"I did know he was really angry because he felt he had been betrayed by Liverpool before he left. There had been plenty of lies, plenty of promises which had not been kept.
"It became clear the Liverpool we were at was not the ­Liverpool either of us had joined."
SOURCE: FootyLatest
Clearly Pepe Reina is good friends with Fernando Torres so he will obviously support his decision making process and clearly things were not great under the reign of Hicks and Gillett however there is one glaring hole in the keeper's reasoning. El Nino left for Chelsea AFTER those American clowns left the club!