Nou Camp set for clear-out?
Watch Chelsea v Liverpool Carling Cup Quarter Final Live Online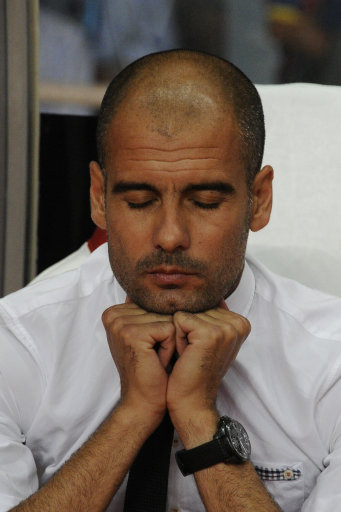 Barcelona's squad faces being picked off by European rivals as a raft of players see their contracts wind down.
El Mundo Deportivo says Eric Abidal is wanted by AC Milan and PSG, while Maxwell has Manchester City, Milan and Zenit St Petersburg keen.
Milan, Liverpool and Anzhi are chasing Seydou Keita and striker David Villa has Chelsea and the Reds monitoring his situation.
Barca's younger players are also wanted, with Andreu Font a target for Real Betis and Malaga, Jonathan dos Santos linked with QPR, Valencia chasing Martin Montoya and Marc Bartra, while Rafinha is being linked with Real Madrid this week.
SOURCE: Tribalfootball
The Spanish sports press may well be even more incendiary than their English counterparts, there have been numerous reports of Barcelona players 'jumping ship' and looking for a move away from the Nou Camp but one has to ask why any player who seek to make such a departure? Yes the Catalan club are currently behind Real Madrid in La Liga but no one can argue that they are still one of the, if not THE, front-runners for major honours.
If Guardiola is to lose any players it is likely that such losses will be orchestrated by the Barcelona boss. Of the first team stars mentioned there is a possibility that Eric Abidal will look to leave if he's not given the deal he is after but it seems likely that the Frenchman may be using interest in his services to help push up any salary offer and that tactic could go either way.
Seydou Keita may feel that at his age, 31, he could do with regular football and a move to the Premier League may be trumped by the millions he stands to make from a possible move to Anzhi.
However there seems very little chance that David Villa will look to leave the Nou Camp. Some sources quote, incorrectly, that the former Valencia man isn't getting enough first team football, a ridiculous claim when you note that the Spanish international has been named in the starting eleven in 15 out of 21 matches this season.
The younger players mentioned have all been blooded in the first team in the recent past and talk of of those players leaving doesn't really stack up well when you consider that they would presumably be need to fill the places of the older guard that are also linked with exits?