Didier Drogba on his way out of Stamford Bridge?
Watch Chelsea v Liverpool Carling Cup Quarter Final Live Online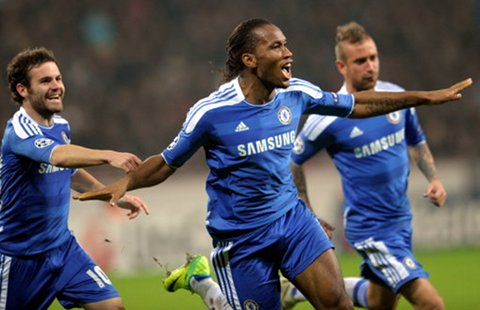 Chelsea striker Didier Drogba has rejected the club's latest contract offer and will look to seek a more lucrative deal elsewhere, stunning the club ahead of their Carling Cup match with Liverpool.
The Ivory Coast veteran was not happy with the length or terms of the offer made by Chelsea, and now his agent Thierno Seydi claims he has been looking at options in the United States, Russia or Asia.
"Didier has had the offer of a one-year extension from Chelsea. That does not suit us," said Seydi to The Sun.
"We know what we want, where we want to go and what offers we have.
"AC Milan came in for Didier on loan with an option to buy but I said 'No' straight away. Their offer did not interest us.
"At Didier's age, he has nothing left to prove as a player. He will go where he is offered the most money.
"It could be the United States, Russia, Qatar or somewhere else in Asia. Once you are well into your thirties you have to go to a club where you can be certain you'll be able to pay your bills.
"LA Galaxy are a possibility among many others. He has been linked with Anzhi Makhachkala in Russia, as they pay well. But neither Didier nor I have had an offer from them."
Chelsea boss Andre Villas Boas will have to prepare for life without Drogba in the new year, as he will represent his country at the Africa Cup of Nations, but he may have to think even longer term.
Villas Boas already possesses a like-for like replacement in the Belgian teenager Romelu Lukaku, but the 18 year-old is still raw and awaits his first Chelsea goal.
Fernando Torres had better regain form soon…