Anfield boss looks to make Bernabeu swoop.
Watch Chelsea v Liverpool Carling Cup Quarter Final Live Online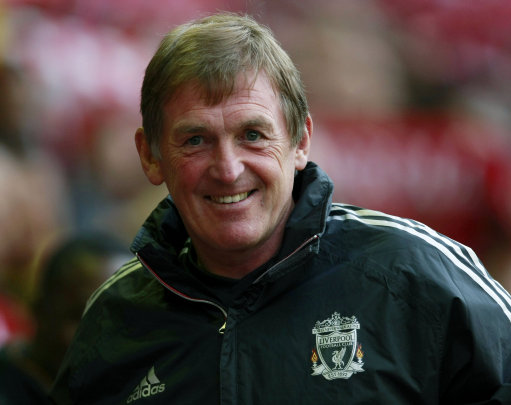 Royston Drenthe is a summer transfer target for Liverpool, as they look to swipe the Dutchman from under their rivals noses.
Drenthe is currently on a season long loan at Everton and has featured heavily in their Premier League campaign this term however they can not afford to hang on to the player in the summer and with Real Madrid eager to sell, Liverpool are thought to be interested in taking Drenthe across Stanley Park to Anfield, a move which Drenthe is thought to welcome.
The 24-year-old has been a huge hit amongst the Everton faithful with his determination and match winning performances and has attracted interest from abroad with some pundits in Spain claiming that Drenthe is at Everton to source a move to a bigger club but Drenthe has shrugged off this claim in recent days.
Drenthe could be available for as little as £2.5million, a steal for such a promising player who at the right club will really shine
SOURCE: FootyLatest
Royston Drenthe's career had been threatening to stagnate at the Bernabeu and after spending last term out on loan to Hercules the Dutchman has done well at Goodison Park. The move to the Merseyside club has acted as a good advert for his abilities and a move away from Real Madrid in the summer seems more and more likely and if indeed the 24 year old can be snapped up for just £2.5m then expect a plethora of offers.
David Moyes may struggle even to get Everton owner Bill Kenwright to finance that offer given that the Toffees boss wasn't handed a single penny to invest in players over the summer.
Drenthe is an adaptable player who can play in the midfield or out wide both at full back or further up the wing. The former Feyenoord man may be keen to move to Liverpool where he would reunite with former team-mate Dirk Kuyt.
Kenny Dalglish would surely jump at the chance of further strengthening his squad and perhaps it is out on the far right that the Scot would consider playing the talented Dutchman. Liverpool still do not appear to have a sure-fire answer to the right wing spot. Jordan Henderson and Dirk Kuyt have shared responsibilities in that position but neither is a natural fit.
Jose Mourinho is reportedly keen to cut costs at Real Madrid and is therefore likely to accept any decent offer for a player who joined the club back in August 2007 during Bernd Schuster's brief, but successful, reign as Madrista boss. Indeed Drenthe won a La Liga title in his first season at the club.