Too good to turn down? Jose Mourinho to make big offer for Old Trafford star.
Watch Man United v Crystal Palace Carling Cup Quarter Final Live Online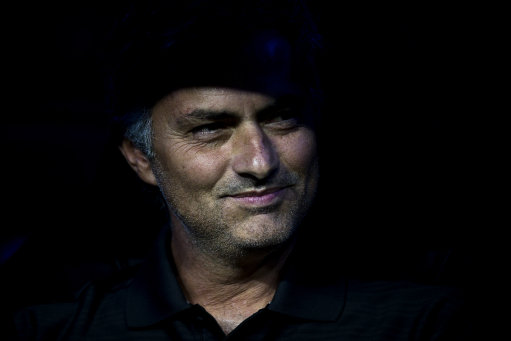 Manchester United are bracing themselves for an audacious offer of £70m for their star striker Wayne Rooney with Real Madrid ready to stump up the cash to land the England international.
Last season saw Rooney appear to be in a spot of bother both on and off the field, culminating in his suggestion that he wished to leave Old Trafford. After emergency talks with Sir Alex Ferguson – and a visit from fans to his house – the 26 year old signed a new improved deal and confirmed his committment to the club.
Real Madrid though believe a £70m bid could tempt American owners, the Glazer's, into selling one of their prize assets who has reached the front pages just as much as the back pages over the years and although unlikely that Sir Alex Ferguson will sanction such a move – especially after allowing Ronaldo to move for £80m – the chance of a few years in Spain with Real Madrid could tempt Rooney and his wife.
SOURCE: FootyLatest
Real Madrid do of course have 'previous' when it comes to nabbing Man United players, fairly often when they are in their prime as well. Cristiano Ronaldo, David Beckham and Ruud Van Nistlerooy have made similar moves in recent years and if Jose Mourinho did make an offer of £70m for Wayne Rooney one would imagine that the Glazers would think long and hard about accepting.
The La Liga giants are sitting pretty at the top of the table and appear to have no problem scoring goals having racked up 46 goals in 13 league games with Cristiano Ronaldo scoring 16, Gonzalo Higuain notching up 12 and Karim Benzema scoring seven. However Mourinho doesn't have that many striking option beyond these three.
Indeed it may well have been the loss of Higuain for much of last term that derailed the club's challenge for major honours, an injury that led to the decision to bring in Emmanuel Adebayor in on loan.
Sir Alex Ferguson prefers a strike pairing of Rooney alongside Javier Hernandez and has the options of Danny Welbeck, Dimitar Berbatov and Michael Owen as back-up.
In recent weeks the 26 year old has been used in the centre of the club's midfield and some have debated that this role may be one the England man adopts in the long term.
Given that Rooney had asked to leave the club just a year ago so perhaps the former Everton man will be tempted by a new challenge in Spain?