Not looking good for Pompey.
Watch Chelsea v Liverpool Carling Cup Quarter Final Live Online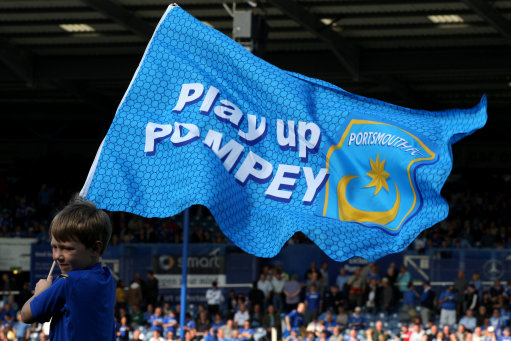 Portsmouth could be docked points after chairman Vladimir Antonov resigned as its parent company Convers Sports Initiatives entered administration.
Controlled by London-based Russian businessman Antonov, CSI only took over Championship club Pompey in June.
"I don't hold out much hope the club will avoid at least a 10-point loss," lawyer Guy Thomas told the BBC Sport.
"It's disappointing for the club to find itself in this position," said Pompey chief executive David Lampitt.
Pompey became the first Premier League club to enter administration in 2010.
The club was consequently deducted nine points on its way to relegation from the top flight.
In a statement, the club insisted that "Portsmouth Football Club (2010) Limited – the company that operates PFC – is not in administration and continues to trade".
SOURCE: BBC Sport
If I were a Portsmouth fan right now I would be very worried indeed about a possible ten point deduction, which would send the south-coast side bottom of the table and some nine points from safety.
Pompey have gone through some fairly hairy times of late and last term appeared very much to be a time of transition and things seem to be settling down for the Fratton Park side who managed to avoid the threat of successive relegations but the next few weeks may prove crucial to the club's future.