Time to leave?
Watch Chelsea v Liverpool Carling Cup Quarter Final Live Online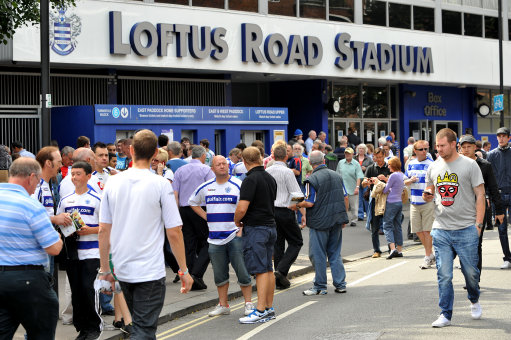 Queens Park Rangers are looking for sites for a potential new stadium in west London, the club's owner Tony Fernandes has revealed.
Fernandes says he believes the club can attract a fan base of up to 45,000.
"It's still premature," he said. "The key this season is to survive, but we would like a bigger ground.
"It has to be in the area. It makes no sense to move out from where you have spent most of your life, and where the fan base is," he continued.
"I've built airlines and Formula One teams, but building a stadium is not the easiest thing in the world. There are opportunities in west London we are looking at."
The club first moved to Loftus Road in 1917 but after leaving twice for short spells at White City Stadium, they returned for the last time in 1963.
SOURCE: BBC Sport
Given that Loftus Road currently holds just 18,000 supporters and the lack of options regarding increasing that capacity in an inner city area, a move away from the current stadium does seem a sensible idea for the West London club. Clearly it would be an emotional wrench to consider such an option but there is little room for sentiment in the game at the best of times and if QPR want to stay in the Premier League in the long term then they will be looking to maximise gate receipt revenue.