Ewood Park boss continues to lose the plot.
Watch Man United v Crystal Palace Carling Cup Quarter Final Live Online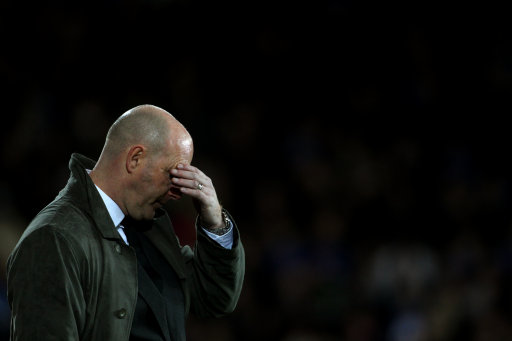 Blackburn manager Steve Kean admitted he had "forfeited" their Carling Cup quarter-final against Cardiff ahead of crucial league games.
Kean's side are bottom of the Premier League and after his side's 2-0 defeat he said: "We are in a position where we have forfeited going through and having the chance to reach a cup final.
"We have games against sides within touching distance of us in the league.
"We need to treat those games as cup finals."
Kean made five changes to his side for the trip to south Wales, electing not to risk the defensive trio of Christopher Samba, Martin Olsson and Michel Salgado, who have all had hamstring injuries.
He added: "They could have played at a push and if we had been in a slightly different position in the league. We have Swansea coming up so I made five changes and left those lads behind.
"We wanted to make sure we have those lads available for Saturday. Saturday has to kick-start our season."
SOURCE: BBC Sport
So there you have it. Blackburn Rovers lost to Cardiff City because they felt it was not worth their attention, that's a classy way to play down the performance of their Welsh hosts. Aside from anything else what he says doesn't even make a great deal of sense.
For instance the line-up that Rovers sent out for the Carling Cup quarter-final may have included five changes to the side that looked awful at Stoke City but David Dunn was added to that eleven and the side sent out was probably the strongest Kean has sent out in the competition.
If Kean really was 'forfeiting' the cup then presumably he wouldn't field the exact same back four as he did in the previous Premier League fixture at the Britannia? Paul Robinson was replaced by Mark Bunn but then the 27 year old keeper has been picked for all the Carling Cup matches.
This just seems to be the latest in a long line of idiotic attempts at reasoning by the Scot as he tries to justify his continued employment as Blackburn Rovers boss. Quite how he is still in a job is frankly a mystery of epic proportions.