It seems that these former Gunners team-mates fell out some time ago and Arsenal midfielder Emmanuel Frimpong took to twitter a few weeks back to let the world know what he thought of Man City playmaker Samir Nasri. Last night the two clashed a number of times before and after the whistle.
Watch Man United v Crystal Palace Carling Cup Quarter Final Live Online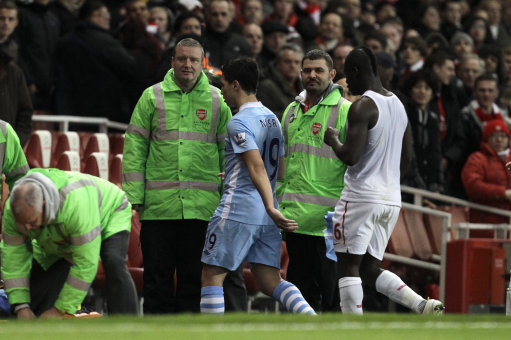 Samir Nasri and Emmanuel Frimpong will not face any action over their post-match tunnel row at the Emirates Stadium.
The pair clashed verbally after Manchester City's 1-0 victory over Arsenal in the Carling Cup on Tuesday night, but the incident has not been reported to the FA.
Nasri – given a torrid time by the Gunners fans on his first return to Arsenal since his summer move to City – and Frimpong were involved in a heated exchange after leaving the pitch at the final whistle.
SOURCE: Eurosport
To view the video of the incident CLICK HERE