Emirates Stadium midfielder apparently on Stamford Bridge radar.
Watch Wigan v Arsenal Live Online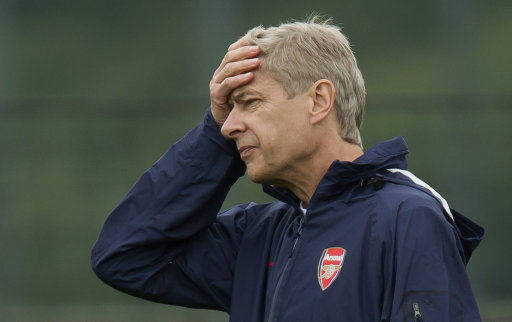 Chelsea are thought to be interested in signing Arsenal midfielder Emmanuel Frimpong as they continue to identify potential transfer targets.
Frimpong has appeared for Arsenal four times this season and has caught the eye being compared to Michael Essien by the English pundits but there is reports that Arsene Wenger is becoming frustrated at the 19-year-olds attitude after his clash with former Arsenal player Samir Nasri in last nights Carling Cup game.
Andre Villas-Boas is looking to strengthen his midfield as he is increasingly concerned that his ageing squad are failing to compete with todays younger stars and is keen to build his own squad and Frimpong is thought to be high on the list.
The Ghanian has caught the eye of Chelsea manager Andre Villas-Boas with impressive performances since his emergence into the first-team squad and these appearances could see Chelsea make a bid of around £10 million in January.
SOURCE: FootyLatest
Given the stick that Emmanuel Frimpong has given Samir Nasri for leaving Arsenal for Man City a move to Stamford Bridge seems highly unlikely to say the least. The young Ghanaian born midfielder has seen a lot of first team action this term and has become something of a cult hero at the Emirates Stadium due to his non stop running and no nonsense tackling style and one can imagine Andre Villas-Boas may be keen to bring a player of his style to replace Michael Essien, who has been out all season with a cruciate ligament injury.
Prior to the current campaign 19 year old Frimpong had not made a single first team outing but has already notched up 11 appearances this term and has shown what he is capable of and has helped to bring some steel into a midfield that has had to over rely on Alex Song to give the likes of Mikel Arteta and Aaron Ramsey protection.
Chelsea may well feel they need a stronger presence in their midfield to help break down opposition advances though Andre Villas-Boas does have the likes of John Obi Mikel and Ramires to fill just such roles.
Arsene Wenger is unlikely to consider offers for Frimpong as he clearly has a lot of faith in the teenager and sees the youngster as part of his long term squad building plans.