Poor results have led to speculation at Stamford Bridge on the future of AVB.
Watch Newcastle v Chelsea Live Online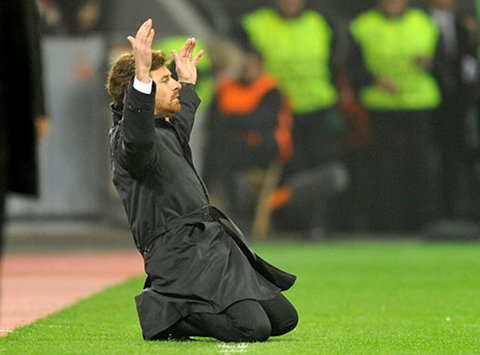 Chelsea manager Andre Villas-Boas is confident that he will not be sacked by owner Roman Abramovich, despite a series of worrying recent results.
Villas-Boas attributes the club's poor form to a process of adaptation to the style of football he is introducing at Stamford Bridge, and says that Abramovich possesses long term faith in his project.
"I was brought in for a three-year project and we believe in it," said a bullish Villas-Boas in his press conference today.
"The philosophy is not a cancer – we are not speaking about something that is wrong.
"It's at crisis point for everyone that speculates with what is happening and with events that are not happening at this football club. But we just have to pull ourselves together.
"I cannot repeat myself one time and then another time about the situation, we can only grab ourselves to our hard work and continue to believe that we are going to invert the situation."
At the very least, Villas-Boas will hope to make a bigger mark on Chelsea with some transfer business in January – with players likely to come in and leave the club.
"We have to decide if we want to strengthen the squad or not," added the Blues manager.
"We'll have to see if we are approached by any club regarding our players, which can happen as well, and then make the wisest of decisions."
With strikers Didier Drogba, Nicolas Anelka and Salomon Kalou all out of contract at the end of the season, perhaps they may come onto the market in the new year.