Will the Premier League trophy heading to White Hart Lane?
Watch Tottenham v Bolton Live Online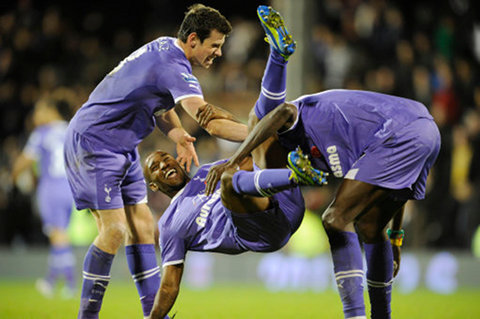 Jermain Defoe says Tottenham Hotspur can win this season's Barclays Premier League title, as they are confident of being able to beat every team they play.
Spurs are currently seven points behind table-topping Manchester City, but have a game in hand, and Defoe sees no reason why the North London club cannot mount a serious assault for the league trophy.
"The squad we have is unbelievable," Defoe said to talkSPORT.
"We have two teams who are capable of playing in the Premier League. It doesn't matter who we play, we believe we can win.
"Can we win the title? The manager thinks we can. That's great and I can't see why not.
"There are a lot of good players in the team. We look forward to every game.
"Everyone is buzzing and playing well because we have that winning mentality now, but we are going to take every game as it comes and try to keep winning.
"When we play like we can, it must be brilliant to watch.
"Every game you look forward to. We have the winning mentality now. It doesn't matter who we play, we always think we can win."