Depressingly predictable.
Watch the Premier League Live Online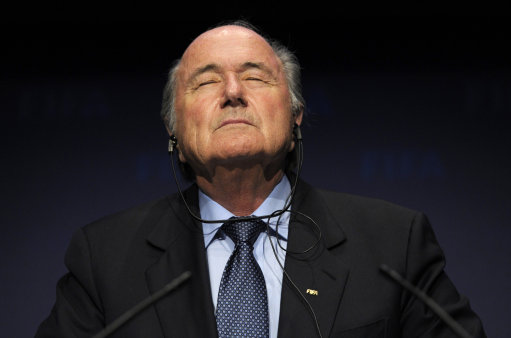 A corruption watchdog that was advising Fifa after a series of bribery and corruption scandals, has cut its ties with world football's governing body.
An official with Transparency International (TI) said two of its key recommendations had been ignored.
TI said Fifa paying an expert to oversee major reforms to how it is run would jeopardise his independence.
The expert, Mark Pieth, said he would not re-examine old scandals, another recommendation of TI.
Sylvia Schenk, TI's sports adviser, said Mr Pieth could not remain independent of Fifa if he was being paid by the organisation.
"We believe that someone paid by Fifa cannot be a member of the independent commission [overseeing reforms]," Ms Schenk told the Press Association Sport news agency.
"He has a contract with Fifa so he is not independent in that sense."
SOURCE: BBC Sport
So let's re-cap. FIFA asks an anti-corruption watchdog to advise them on how to rid their organisation of bribery and corruption, that watchdog then advises them to not pay an expert to to head the reform process and they ask FIFA to re-examine past scandals. FIFA decides to not follow this advice, watchdog gives up.
Laughable really and about par for the course for Sepp Blatter and his cohorts who are simply paying lip service when it comes to calls to get their house in order whilst essentially running FIFA in much the same way as they have always been run.