Abou Diaby – specialist of the one-game comeback.
Watch Wigan v Arsenal Live Online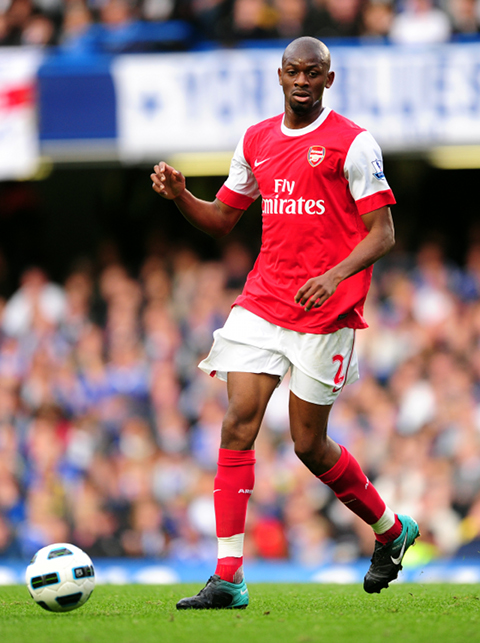 Arsenal midfielder Abou Diaby has suffered a new injury setback, with a hamstring injury ruling him out of Saturday's match with Wigan, his club confirmed on Friday.
The French international has missed almost the entire season so far after undergoing an ankle operation in the summer and his comeback was then delayed by a muscle injury suffered in training.
He did make a brief appearance as a substitute in last weekend's draw with Fulham before his latest blow.
"He got injured again and it's a minor injury but at the moment I must say he is very low because he has put a lot of effort in to come back," said Arsenal manager Arsene Wenger.
"I had the fear that he would never get back to his best before his last surgery because he didn't look comfortable to me with his ankle.
"Now I am convinced he will come back to his full potential.
"At the moment he has to keep strong and continue because it is a small injury."