Steve Bruce wins the Sack Race but there could be more bagged and ready to go soon.
Watch the Premier League Live Online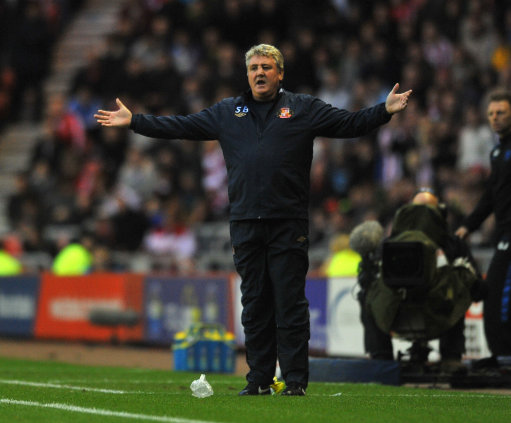 Steve Bruce was surprisingly the first sacking of the Premier League season, not because he didn't deserve it but because we were on the brink of December.
In previous seasons it wouldn't have been much of shock to have seen two, three or maybe even four managers all receive the chop by this stage of the year. Now with the first manager axed it could be the beginning of the end for several other top-flight bosses.
Bruce's dismissal on Wednesday didn't come as a real surprise after the 2-1 defeat at home to lowly Wigan Athletic last Saturday.
After leading the game and failing to take their chances the writing was on the wall for Bruce as Wigan scampered home with all three points in the bag.
Any team that had lost the fire-power of Darren Bent, Asamoah Gyan and Danny Wellbeck would certainly struggle, however replacing them with goal-shy forward Nicklas Bendtner hasn't nor will do little to help.
Chairman Ellis Short saw a lot of his pennies trickle down the drain as the likes of Craig Gardner, Lee Cattermole and John O'Shea have failed to live up to their pricy transfer fees so far under Bruce.
Having spent in excess of £70 million the sacking was well justified.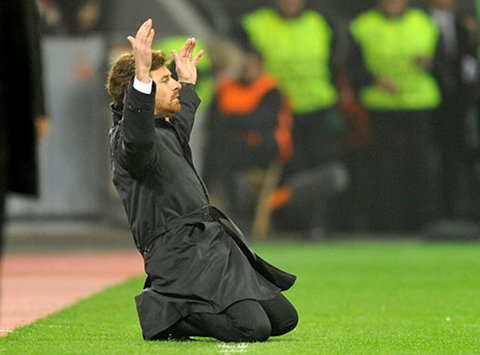 AVB soon to be on JSA?
While the Premier Leagues youngest manager Andre Villas-Boas could be set to add to the rocketing high youth unemployment rate in the UK.
Chelsea owner Roman Abramovich is well rehearsed in his hiring and firing technique with no less than seven managers having managed the team since his cash started pouring into the club back in 2003.
Winning the Premier League crown or even reaching the final of the Champions League isn't enough for the deep-pocketed Russian, he wants the Champions League trophy.
Should the Blues slip up against Valencia at Stamford Bridge on Tuesday they would be eliminated from the Champions League. and the future of AVB would be thrown even further into doubt.
Abramovich has had an eight-year crush on the Champions League, acting like a promiscuous teen chasing the trophy with his greasy mitts poised and his licked wet lips puckered in anticipation. Should Chelsea fail at the group stage AVB's ginger beardy lip will tremble and his mouth will dry as he surely enters the firing squad and join Carlo Ancelotti, Avram Grant, Luiz Felipe Scolari, Jose Mourinho and Claudio Ranieri in the doldrums of failure.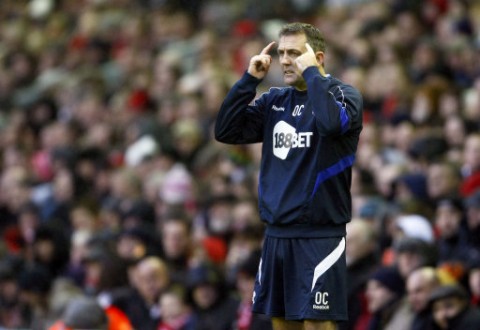 G-Owen Coyle?
Firstly I think Owen Coyle is a nice guy, a good manager and probably still a decent centre-forward when turning out for Bolton's reserve team, although his time could soon be up.
After a promising start to the season with a 4-0 away win at QPR, Bolton have picked up just 9 out of a possible 39 available points.
Worringly for Bolton they don't look capable of producing the old Kevin Davies tricks. In the past their rough and into 'em style has been a little unpleasing on the eye but very effective in grinding out results. The Bolton skipper hasn't looked his usual self this season and with clinical Ivan Klasnic scoring he may fall down the pecking order.
In fairness to Coyle, he has tried to play some good stuff with Bolton.
In signing Chris Eagles from local-rivals Burnley he has added a little flair player out wide with Martin Petrov and his rocket of a left foot on the opposite flank.
David N'Gog is hit and miss but he could come good at some point in the future – unquestionably in a lower half side with less pressure on his shoulders than at Liverpool.
A Big Sam return to Bolton could keep them up alá Blackburn Rovers two seasons ago, but would he leave flying Championship side West Ham United and a good pay packet to return to his managerial roots?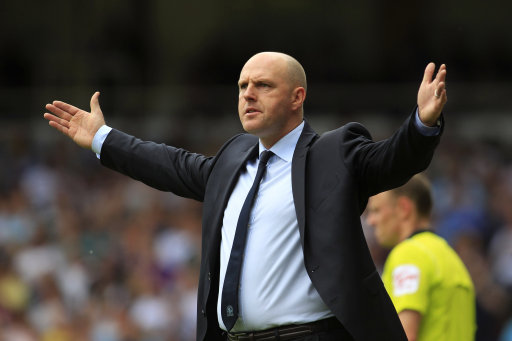 Kean Out
How Steve Kean has lasted this long at Blackburn Rovers is nothing short of a miracle. I'm sure I though the same thing at the start of September. Surely Kean will be released from his duties at Blackburn Rovers by the end of 2011.
Weekly protests from the Rovers fans indicate they don't want him at the club.
Picking up just one win in thirteen games in the league and a team with little, if any confidence on the pitch is a formula for relegation.
The manager admitting he "forfeited" the Carling Cup Quarter-Final away at Cardiff, where loyal fans had travelled over 200 miles from Blackburn to watch their side in (very little) action.
The owner, well the Venkeys have shown they aren't chickens (if you pardon the pun). They have defied the calls from the stands and backed Kean. Even further to this they look set to offer the Scot an updated contracted at the club. Maybe the Indian owners still think that relegation doesn't exist in the Premier League?
They'll soon find they are sadly mistaken come May when Rovers are relegated if nothing changes.
Follow Paul on twitter @paul__todd
To visit Paul's blog CLICK HERE