Platini picks up where Blatter left off.
Watch the Premier League Live Online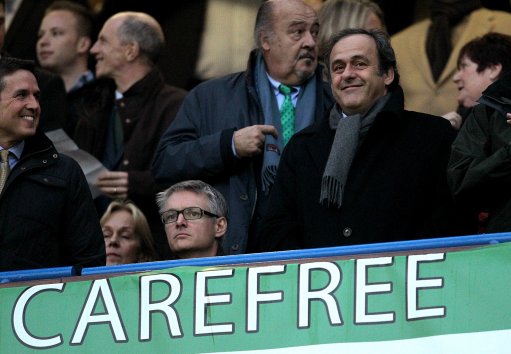 Uefa president Michel Platini has revealed he is willing to move European club competitions to enable the 2022 Qatar World Cup to be held in winter.
Temperatures reach 50C in Qatar during June when World Cups traditionally start – but Platini says the tournament could be played earlier in the year.
He said: "If we play in winter, [it is] not a problem to organise it."
The Qatar bid beat the United States, Australia, Japan and South Korea to win the right to host the 2022 World Cup.
Qatari officials have plans that include air-conditioned stadiums and are researching the potential creation of artificial clouds which would alleviate some of the heat in the Middle East country.
However, the possibility of moving the World Cup to winter was also suggested and Platini has offered to alter the schedules of European competitions.
He said: "If the people can't come to enjoy it [because it is too hot], it's not good. Instead of stopping the [European] season in May, you play until June, then stop in December. Where is the problem?"
SOURCE: BBC Sport
So there you have it. The World Cup bidding process does indeed appear to have been a farce. Qatar ran up against United States, Australia, Japan and South Korea on the basis of the competition being in the summer. Indeed a big chunk of their bid dealt with the various innovations they planned to create to help deal with the soaring temperatures in the region, now it seems they needn't have bothered.
The idea that it would be easy for European club football to alter their schedules for such an event is laughable. Think for a moment how every single tournament, not just domestic but also the Champions League and Europa League, would have to be amended. You see in order to change the season so that there is a big break in the winter (and we have to be talking about at least six weeks) you would also then have to change the seasons before and after as well because clearly if season x ends in June then season y will not start in August would it.
Perhaps the most obvious reason why there shouldn't be a winter World Cup is because that isn't what the bidding countries were advised would occur. Changing the goalposts now will undoubtedly anger those who failed to garner the votes to win the race to host the 2022 competition.
Factor in that Platini is considered the favourite to take over from Sepp Blatter as FIFA head and you can see why the Frenchman may make statements like this.