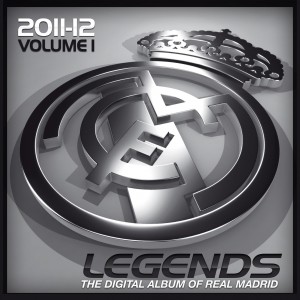 They claim to be the #1 team on the pitch, but now Real Madrid are jockeying for the top spot on the music charts.
Starting today, the La Liga giants' musical stylings are now available en masse (or just Facebook, iTunes, Amazon mp3 and Realmadrid.com). The first single, a remix of the club's 1952 anthem, was recently released setting the stage for the 10-track digital album's heart-stopping story of the beautiful game told through music. The Official Real Madrid Digital Music Album, a first for the football world, features music from prominent international artists, such as Sender Van Doorm, Stafford Brothers, Ray Foxx, The Faith Keepers and The Good Men and trust us when we say it's definitely worth a listen.
As the premier destination for Real Madrid fans, fans can get involved by joining the Real Madrid Legends Club on Facebook. Members are granted exclusive access to free downloads, competitions and prizes (i.e. Beats by Dr. Dre headphones, La Liga tickets, signed shirts) and heaps of other cool stuff.