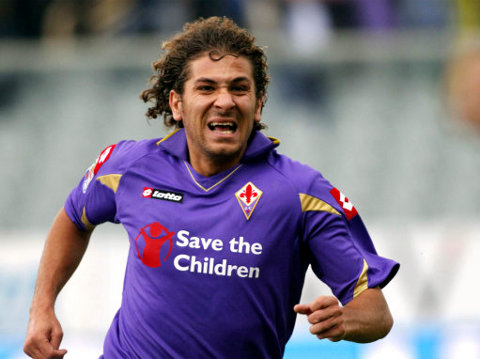 2. Alessio Cerci
Roberto Mancini has clearly been taking lessons from the Barcelona school of transfers:
State your admiration for a player infinity times, wait until they say they want to go to your club, then make their dream come true.
Mancini has gone on record to describe Fiorentina winger Cerci as someone "able to do extraordinary things," and admitted City attempted to sign the Italian in August.
"We tried again in the summer because I thought he might make an important contribution and mix well with the players here," said Mancini.
Cerci is still flirting with the idea though, and is playing somewhat hard to get.
"It was a real pleasure to be linked with a club who are as important as Manchester City, but Fiorentina are my present and future," he claimed in November.
With Fiorentina languishing down in 14th in the Serie A table though, perhaps Cerci might be more open to an offer in January.