First the Barcelona star is awarded a giant key, half the size of the Argentine, in lieu of a man of the match award. Looking visibly confused as to why he has been ushered towards some Japanese pundits, someone then attempts to put a coat on his back, which he refuses. The confusion continues when an inaudible question and answer exchange occurs, Messi then leaves…with his giant key. Spotted on 101 Great Goals.
Watch the Premier League Live Streaming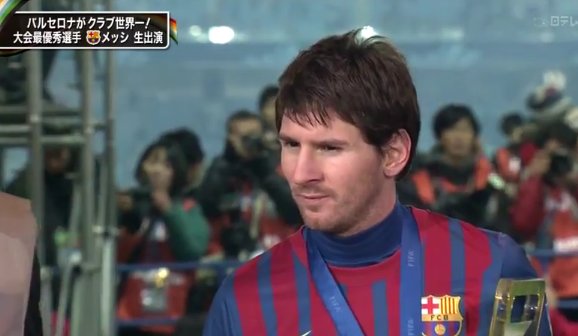 Join the Best Football Manager game now, Its Free!