After this weekend's Premier League fixtures we've taken a look at who is going up and who is going down in our barometer.
Watch the Premier League Live Streaming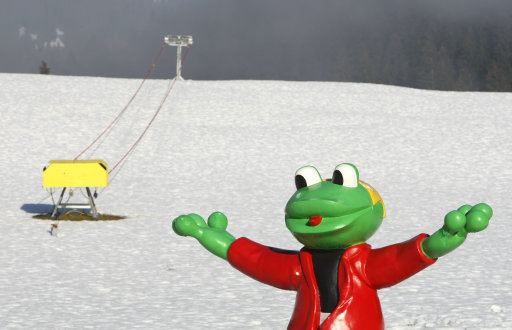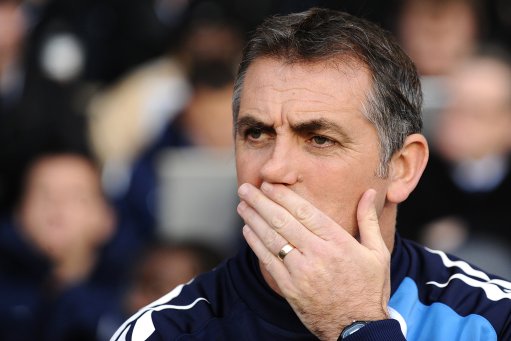 Burning Hot – Blackburn V Bolton
The dreaded bottom at Christmas tag is set to be presented to either Blackburn or Bolton tomorrow night.
The two struggling Lancashire clubs meet at Ewood Park with Owen Coyle's side needing the win to propel them above Rovers.
Coyle's Wanderers were beaten 2-0 away at Fulham at the weekend. The poor defensive positioning of Cahill and co led to an easy victory for Fulham with Bolton producing rather little up the other end of the pitch.
Steve Kean remains defiant that he is still the right man for the job despite falling to a 2-1 home defeat to West Bromwich Albion courtesy of a sublime James Morrison volley and a lovely last-gasp Peter Odemwingie strike.
Still, only West Brom remain the only side in Premier League history to not be relegated when bottom at Christmas in their self-titled "Great Escape" season of 2004/05.
As bleak and cold as this the poor form of both clubs may be it, means that Tuesday's televised game should be a belter maybe not in terms of quality but more in terms of sheer desperation.
Expect a good old six-pointer.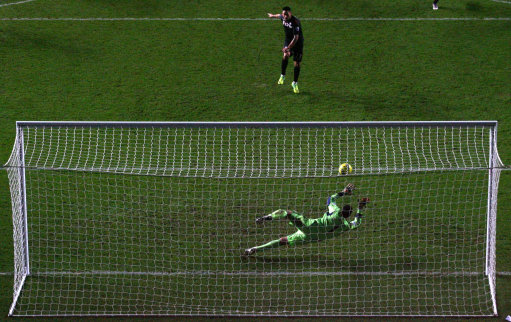 Hot – Swansea Backline
Swansea were massively tipped to be the whipping boys of the Premier League this season and Brendan Rodgers' attack-minded team were seen as likely to concede as they were to score.
Although Rodger's has done a fantastic job at the Swans and on current form should no doubt be in the running for manager of the season. Swansea lie 12th in the table and supporters will have no doubt taken 17th back in August.
Last weeks's "Hot" Michel Vorm was as sizzling as last weekend, keeping another clean-sheet in shutting out Newcastle United at St James Park.
Ashley Williams is very solid in leading the defence, with Neil Taylor continuing to impress at left-back.
At home Swansea have only conceded two goals in the league, a statistic very few other teams in Europe can match.
Although away from home they need to restrict the opposition in the same way they did against Newcastle. No win in eight on the road is a slight worry although not many teams will grumble with taking a point off Alan Pardew's men this season.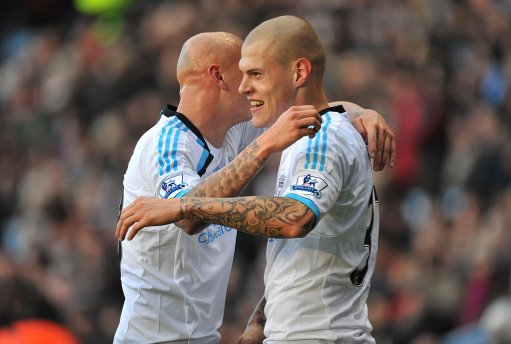 Warming Up – Liverpool
With one defeat in their last eleven games, Kenny Dalglish's side are hitting form at the right time.
Leaving Jamie Carragher on the bench against Aston Villa was a wise move as Daniel Agger and Martin Skrtl look pretty solid.
Villa were poor but Liverpool looked promising. I still believe Stewart Downing will come good, complemented with Craig Bellamy on the other flank they have some pace and creativity to help Suarez thrive.
After the loss of Lucas and the defeat away to Fulham there was a worry that Liverpool would drop back into inconsistency. However the emergence of Jonjo Shelvey after his excellent loan spell at Blackpool has added an extra dimension in midfield.
King Kenny doesn't need to splash any more cash, an anchoring midfielder in a similar mould to Lucas isn't a necessity when Charlie Adam is on top form. The box to box midfielder is as good as any around and has made the step up from Blackpool look easy.
Top four at this rate.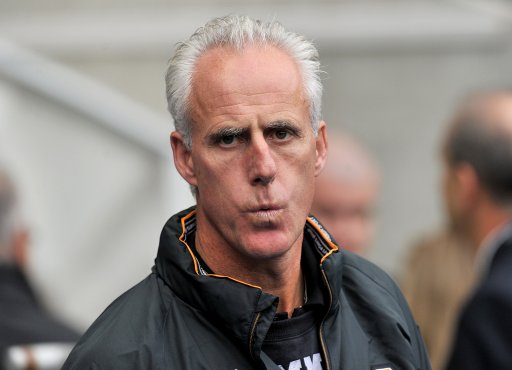 Slight Draft – Mick McCarthy
Wolves home defeat to Stoke will have unnerved a few at Molineaux and the form of Roger Johnson will be a worry.
McCarthy installed Johnson as captain after he excelled last season for rivals Birmingham City, although the stopper has failed to rediscover his form since moving across the West Midlands.
McCarthy needs to tighten things up at the back as going forward Hunt, Doyle and Fletcher are all capable of finding the net and bagging ten goals this season.
Two victories in their last thirteen games is nothing short of relegation form and McCarthy will need to pick his side up again if they are to avoid another last day dogfight for survival.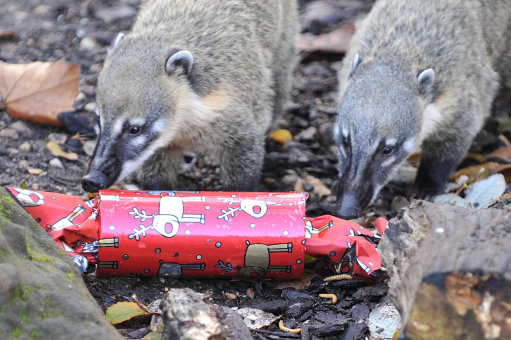 Chilly – Sky Sports Christmas Cracker
Three televised Premier League games in one day is brilliant for staying indoors avoiding a harsh, cold wintery day.
Although naming it the Sky Sports Christmas Cracker is a travesty. The name offends me somewhat more than I know it should.
The words make sense and it is meant to be a nice little link to the festive period so I can't moan too much about that.
What gets me about the name is that a real live human person is paid to come up with that tosh. While millions of people may be rightly or wrongly unemployed, a person sits smugly at their desk safe in the knowledge they have earned their corn for the week.
When Sky Sports follow the rest of the country in believing Christmas starts in November I think the end for me is neigh.
If I see a pack of Matchmakers or a giant Toblerone on a shelf in November advertising that they should be eaten while watching Sky's Christmas Cracker then bloody shoot me and please don't leave Emile Heskey in charge of it because the Easter Eggceptional Event will have rolled in by January.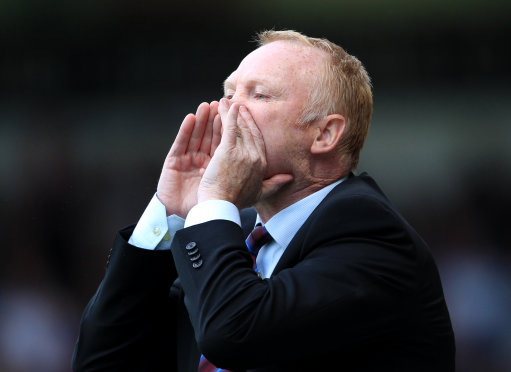 Freezing Cold –Alex McLeish
Another defeat at home and the pressure continues to mount on Alex McLeish. Villa's 2-0 defeat at home to Liverpool wasn't a huge surprise though the performance was very poor.
With Gabby Agbonlahor and Darren Bent missing Villa would always lack fire-power. But one thing you could be sure about when playing Villa a couple of years ago was that they would be solid at the back.
Martin O'Neill signed Richard Dunne and James Collins to play at the heart of the defence and he really got the best out of the towering centre backs.
The 5th place finish under O'Neil looks a long time ago now and the pressure is on McLeish to turn things around and quick.
McLeish has some good players at his disposal and when Bent, Agbonlahor and Given are back fit he will need them to be on top for to avoid being dragged into the lower depths on the Premier League
The worry for McLeish is that he doesn't seem to have much time left and while Villa should be ok, in his role as manager he may not.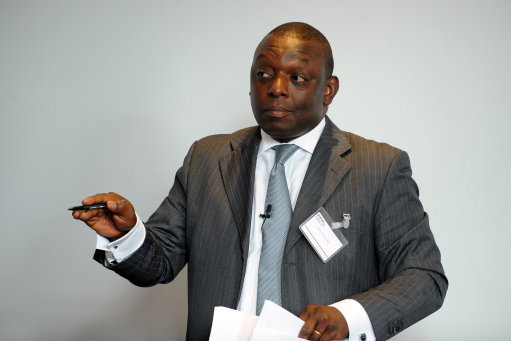 (New one time only) Ice Age – Garth Crooks
Garth Crooks' team of the week, if you have never had the misfortune of reading it, is produced for the BBC Sport website.
"The BBC is the world's leading public service broadcaster. Its mission is to enrich people's lives with programmes that inform, educate and entertain" Source www.bbc.co.uk/aboutthebbc
Well BBC I have something you should know. By employing and sharing Garth Crooks' views you are not informing nor are you educating us (the paying audience). You are in fact as bad as ITV for "dumbing down content" which does little more than turn us all into mindless morons with no opinions of our own, a bit like that 'Red or Black' programme.
If you are still unsure why I am so against Garth Crooks Team of the Week, then I refer you to the choice of left back in Manchester United's Patrice Evra.
Evra has been and was again against QPR, poor. I know this will get some stick from all you keyboard warriors saying "yes but United won and kept a clean sheet so Evra is mint", if you do happen to say that then may I suggest you go back to your recordings of Red or Black.
Join the Best Football Manager game now, Its Free!
//