Anfield boss steps up efforts to sign young striker.
Watch Wigan v Liverpool Live Streaming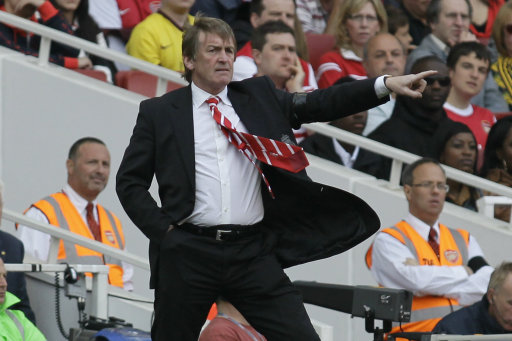 Liverpool are the latest club to enter the race to sign Cliftonville striker Rory Donnelly.
Cliftonville chairman Gerard Lawlor told BBC Sport NI that he had been contacted by Liverpool manager Kenny Dalglish about Donnelly on Sunday.
The club have accepted an offer of around £100,000 from Swansea for the 19-year-old while Donnelly has also been linked with Everton.
Cliftonville want Donnelly's future to be sorted out before Christmas.
Donnelly is in Wales on Monday to discuss personal terms with Swansea City.
However, Lawlor is now expecting Liverpool to follow up Dalglish's initial contact with a follow-up call on Monday.
Donnelly has scored 17 goals this season, several of them spectacular, leading to interest from several clubs.
SOURCE: BBC Sport
Some sources suggest that the Liverpool boss will sanction a bid of around £500k to help beat Swansea City to the signing of the highly rated Cliftonville striker.
The Anfield side could well do with further attacking options as currently aside from Luis Suarez and Andy Carroll the alternatives up front are a little threadbare. The likes of Craig Bellamy and Dirk Kuyt are both in the latter stages of their careers and are more commonly used out wide.
The sale of the ineffective David N'Gog to Bolton left the Merseyside club short of back-up options. The issue of striking options may become more of an issue of Suarez is hit with any sort of ban following the alleged racist incident involving Man United full back Patrice Evra.
Liverpool do have a number of young untried options up front that could be called upon including Nathan Eccleston and out on loan pair David Amoo and Daniel Pacheco.
Join the Best Football Manager game now, Its Free!