Ewood Park boss hanging on by his finger nails.
Watch Blackburn Rovers v Bolton Live Streaming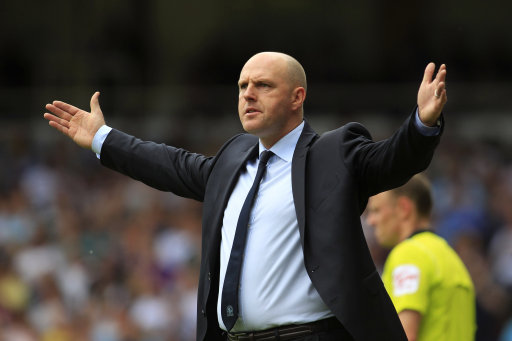 Blackburn Rovers manager Steve Kean has revealed he held talks with the club's owners on Sunday and insists there was no suggestion his job was under threat.
When asked if owners Venky's gave him an ultimatum ahead of Tuesday's Premier League game against fellow strugglers Bolton, Kean said: "No, not at all. We spoke for 45 minutes and had a good conversation. We were looking forward to the transfer window opening."
National newspaper reports on Monday linked former Blackburn striker Alan Shearer and ex-Portsmouth boss Avram Grant to the Rovers job. And the Lancashire Telegraph newspaper ran a front page comment calling for Kean to be sacked.
But Kean insists it is business as usual ahead of Tuesday's game against Bolton at Ewood Park.
Blackburn are one place and one point ahead of their opponents, who are bottom of the Premier League table, and Kean insists he is handling the pressure that comes with a relegation fight.
"You have to handle it, it's part of the job," he said. "When you win games and get pats on the back, you take that with a pinch of salt. When you lose one, you just have to prepare for the next one."
SOURCE: BBC Sport
Lose one game and then prepare for the next one, which Blackburn Rovers will invariably lose, such is the horrendous record the Scot has as Ewood Park boss. It really is a genuine mystery as to how Steve Kean has not been sacked but one would imagine that anything other than a win against Bolton would mean he would get the chop, right?
For anyone in doubt as to how bad a manager Kean has been since he took over at the Lancashire club, here are the sobering stats. The Glaswegian has managed to lose 19 out of 37 Premier League matches whilst winning just seven. Shocking.
Join the Best Football Manager game now, Its Free!