Old Trafford boss victim of yet more despicable behaviour by NotW journalists.
Watch the Premier League Live Streaming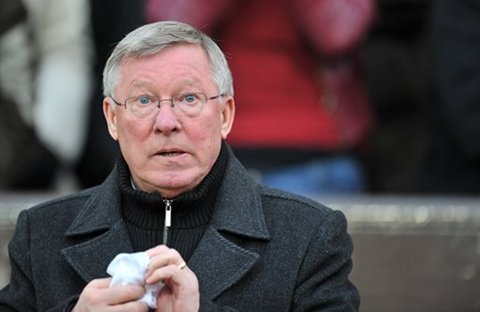 The News of the World obtained Sir Alex Ferguson's medical records and used them to stand up a tip about the Manchester United manager's health, a former reporter at the paper told the Leveson inquiry.
Matt Driscoll claimed on Monday that "blagging", or impersonating a third party, was used to secure the confidential information after receiving at tip that Ferguson might be suffering from ill health.
"It was clear that something might be up," Driscoll said, "but then I just couldn't get any further forward on it. I had to go to my sports desk and say 'I really don't think we can get any further forward with this.'"
The reporter, who won £800,000 from the title after winning an unfair dismissal case in 2008, added: "My sports editor said 'Leave it with me, I can see what we can come up with.' That same day I got a call from the sports editor: 'You're absolutely right, the story is true, I've got his medical records with me at the moment.'"
The former journalist added: "I was told that sometimes you'd get a situation where if an investigator sent a fax to a GP or a hospital saying 'I'm his specialist, I need these details' it was incredible how often that would just get sent straight back."
He said the paper had agreed not to run a story. "It was put to Alex Ferguson that we wouldn't use this information and in the end it was mentioned to him that [we'd] keep it quiet and out of the public domain and because of that he then started co-operating with the paper … a few weeks later he gave us some stories to use in the paper."
SOURCE: Guardian
Don't know what's more worrying about this story. That the News of the World blagged someones medical records or that Sir Alex Ferguson seemingly agreed to provide 'stories' in order to stop the reporting of whatever was found of interest within his medical files.
This is the latest revelation to arise from the Leveson inquiry that repeatedly throws up yet more evidence of immoral behaviour by employees of News International and it seems that the investigation may well end up taking quite some time to study the alarming amount of evidence that supports the claim that illegal activity was rife at the News of the World.
Join the Best Football Manager game now, Its Free!