If happiness is measured by the wearing of a sock, stretched, with the end cut off, being worn as a head garment to keep lengthy hair away from the eyes, then Fernando Torres is ecstatically happy. However as that is not the case the Chelsea bench warmer looks like he may be losing his mind. Also look at his crazy eyes!
Watch the Premier League Live Streaming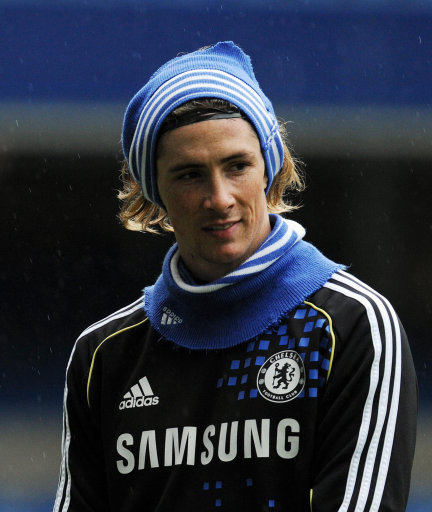 Join the Best Football Manager game now, Its Free!