San Siro side keen on snapping up Etihad Stadium striker.
Watch the Premier League Live Streaming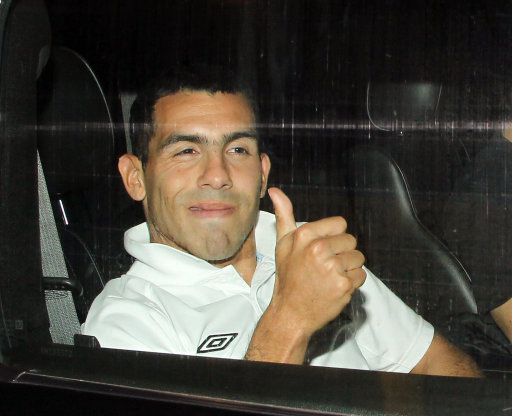 AC Milan vice-president Adriano Galliani will hold talks with Manchester City on Thursday over the possible transfer of Carlos Tevez.
Galliani will travel to Manchester to discuss the move with City officials.
It is believed City will allow the striker, 27, to join Milan on loan in January if the Italian club commits to a permanent deal in the summer.
Milan have previously had a bid of 23m euros (£19.3m) for the Argentine rejected by the Premier League leaders.
Galliani confirmed that a meeting with City had been arranged in interviews with Italian media on Monday.
He said: "On Thursday we have an appointment with Manchester City for Tevez but it will probably not be the decisive one to conclude negotiations.
"We're not going to take him outright, we're offering a free loan with the right to buy in June.
"The player wants to come to us and not PSG [Paris St Germain] and we hope City accept the offer."
SOURCE: BBC Sport
If indeed Carlos Tevez has opted for AC Milan over PSG and seemingly Man City are ready to talk about a possible sale to the Italian giants, then we may well be entering the end game in this long protracted saga. The Argentine striker and Etihad Stadium boss Roberto Mancini have never got on but that's no excuse for the kind of behaviour the 27 year old has displayed.
If AC Milan do indeed bring in the former West Ham and Man United man then they will be getting a top quality goal-scorer but they will also have to deal with the nuttier side of his character and Rossoneri boss Massimiliano Allegri will need to be able to handle the potential headache that comes with such a signing, or be prepared to pay the consequences of a disrupted dressing room.
Join the Best Football Manager game now, Its Free!