Anfield side clinch signing of teenage forward.
Watch Wigan v Liverpool Live Streaming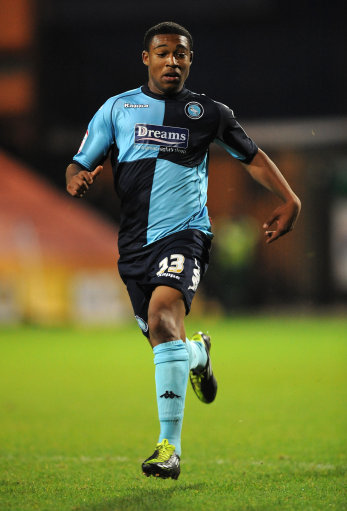 Liverpool have agreed a deal to sign Wycombe's 16-year-old forward Jordon Ibe for an undisclosed fee.
Ibe was only 15 when he made his senior debut for Wanderers earlier this season in a League Cup tie against Colchester.
And he went on to score his first professional goal, following a superb run and finish, in a 2-1 loss to Sheffield Wednesday two months ago.
"It's a fantastic move for him," Chairboys boss Gary Waddock told the club website.
He scores in the game, becoming the youngest Wycombe player to do so since the club entered the Football League in 1993
"He's a phenomenal talent which is why we gave him a chance to show what he can do at first-team level.
"Obviously we wanted to keep him, but we didn't want to stand in the way of an opportunity he deserves.
"I have no doubt in my mind that he will go on to become a big star and I will be keeping a close eye on his progress."
SOURCE: BBC Sport
By all accounts Liverpool are said to have forked out around £1m to capture the talented Wycombe Wanderers man and the Merseyside outfit reportedly beat a number of other Premier League sides to his signature.
Clearly a player who secures his debut in professional football at age 15 has a lot of potential but Liverpool will be keen to not rush or squander the talent that the Southwark born forward has. It is likely that the youngster will be placed in the club's academy and youth teams before a potential loan move next summer.
Liverpool have brought in a number of youthful additions plucked from lower league sides in recent years with the likes of Nathan Eccleston, Raheem Sterling and Jonjo Shelvey being three successful examples of the club's policy to build a new generation of talent in a cost effective manner.
Join the Best Football Manager game now, Its Free!