Anfield striker awaits verdict.
Watch the Premier League Live Streaming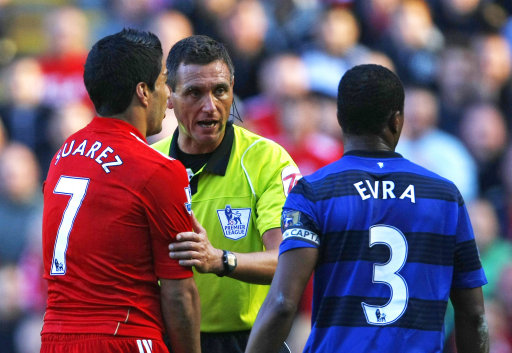 Liverpool's Luis Suarez could find out on Tuesday whether he has been found guilty on charges of racially abusing Manchester United's Patrice Evra.
A Football Association hearing has heard claims Suarez used derogatory language in a confrontation during a match at Anfield on 15 October.
The Independent Regulatory Commission said on Friday it would not deliver a verdict until Tuesday at the earliest.
Suarez has been supported by his club in his denying the charge.
The 24-year-old striker told media in Uruguay that he "called him something his team-mates at Manchester call him".
The hearing, in front of a three-man panel, started on Wednesday and both players were expected to give evidence which could revolve around different cultural interpretations of any term used by Suarez.
A verdict had been expected on Friday, but was delayed as the Commission worked through the weekend.
SOURCE: BBC Sport
The FA has dragged it's heels on this one given that the incident in question took place more than two months ago, one wonders why it would take this long to complete an investigation that focuses on a single 90 minute period that would surely have been covered by a myriad of cameras and microphones.
John Terry is also awaiting the verdict in the alleged case of racial abuse the Chelsea man was embroiled in following the West London derby with QPR.
Join the Best Football Manager game now, Its Free!