Old Trafford boss not happy with Etihad Stadium rivals.
Watch the Premier League Live Streaming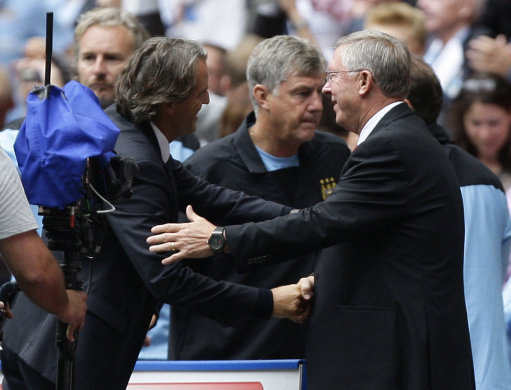 Manchester United have complained to the Football Association about their allocation of tickets for January's FA Cup third round tie at Manchester City.
Under FA rules, United are entitled to 15% of the capacity of the 47,805-seat Etihad Stadium, which is 7,100 tickets.
However, City have offered 5,500, just over 11%, on the grounds of safety.
United have special dispensation from the FA, due to Old Trafford's 76,000 capacity, to offer just over 11% to visiting fans, which is 8,500 tickets.
The Red Devils are demanding their full entitlement for the tie which will kick-off at 1300 GMT on Sunday, 8 January.
SOURCE: BBC Sport
One wonders what the 'grounds of safety' relates to, if it's the need to block off a few rows of seats to prevent any altercations between the two sets of fans then perhaps Man City have a case, either way the FA will have to resolve the issue swiftly as the sale of tickets is sure to occur in the next few days.
Join the Best Football Manager game now, Its Free!