Former Anfield man wants to set the record straight.
Watch the Premier League Live Streaming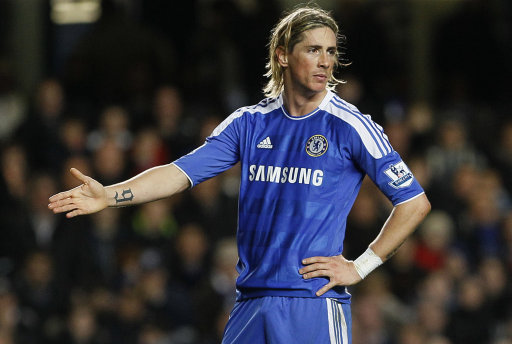 Fernando Torres has lifted the lid on his acrimonious departure from Anfield, claiming the club lied to him and that Liverpool's American owners made false promises.
The Chelsea striker says he was let down by the Fenway Sports Group before his acrimonious £50million transfer to Stamford Bridge in January.
'The Liverpool fans don't know the truth about why I signed for Chelsea,' the 27-year-old, who spent three-and-a-half seasons at Anfield, told Spanish television.
'The fans don't even know half of what happened. They don't know what the people in charge at Liverpool are like – they have a completely different perception of what they are like.
'They made promises that they didn't keep and I left because I realised I didn't have time to be part of a project that would take years.'
The former Kop idol, who netted 81 times in 142 Liverpool appearances, also attempted to build bridges with the Anfield faithful.
'I have nothing against the Liverpool fans,' he said. 'I didn't want to leave Liverpool the way I did but the club lied. I was let down and I don't understand why the fans hate me.'
SOURCE: Daily Mail
So the former Anfield man says that the Liverpool board lied to him but doesn't expand on that, preferring instead to state that the Anfield faithful 'don't know the truth' about the Fenway Sports Group. That leaves it hard for those who used to idolise El Nino to feel anything other than betrayal at the manner in which he left Merseyside for Stamford Bridge.
Clearly if the 27 year old Spaniard is going to say "They kept promises they couldn't keep" then Liverpool fans are going to ask "What promises were they?". Simply making vast statements without issuing details only serves to make Fernando Torres look like he is ducking the issue and trying to justify actions that upset many of his former fans.
Join the Best Football Manager game now, Its Free!