Anfield boss keen on Craven Cottage man.
Watch Liverpool v Blackburn Rovers Live Streaming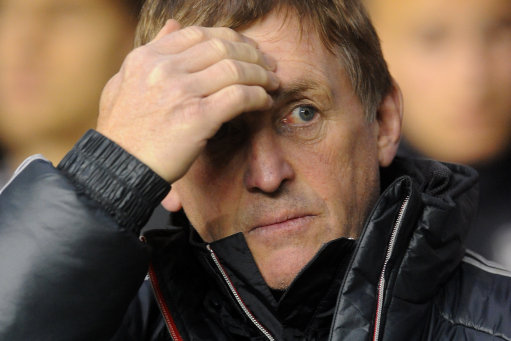 After it was revealed on Tuesday that Luis Suarez will soon be serving an eight-match ban, Liverpool could make a sooner than expected January move for Fulham star, Moussa Dembele.
The Belgian international has been one of the finer points in Martin Jol's side this season following the side's disappointing start to the campaign.
The 24 year-old plays in a similarly tenacious style as Suarez and could complete the transfer for as much as £9m.
Dembele was already being linked with a move to Anfield over recent months, and it appears that the Uruguayan's racism-based ban could encourage the Merseysider's to make the move that much sooner.
SOURCE: FootyBunker
Though Moussa Dembele has impressed over the past year it seems unlikely that a move to Anfield is on the cards. The Belgian international has worked well this term in an attacking midfield role, sometimes in a wide role, and primarily it would appear that Kenny Dalglish is looking for striking alternatives in the January transfer window and in this role the 24 year old has not done all that well since his move to the Premier League AZ Alkmaar 18 months ago.
Having spent upwards of £100m on new players in 2011, many of whom ply their trade in the attacking third, Dalglish would probably have hoped for more of a cutting edge up front and has had to thank his solid defence for their top six place in the Premier League.
When the transfer window re-opens Liverpool will be looking to bring in players who they feel can push the Merseyside club onwards and upwards towards the top six and one has to wonder if Dembele is a player who fits that criteria?
If you judge the powerfully built Fulham man on goals then four in 41 Premier League appearances is pretty woeful and that merely proves that he offers more in his midfield roles, areas in which Liverpool are more than capable of filling with players they already have in their squad.
Join the Best Football Manager game now, Its Free!