Black Cats boss wants to bring Craven Cottage man to the Stadium of Light.
Watch Sunderland v Everton Live Streaming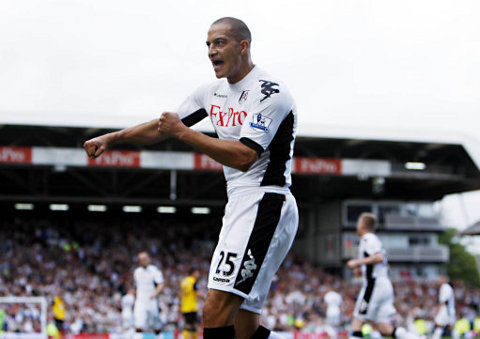 Sunderland boss Martin O'Neill is ready to offer £8million for Fulham's unsettled striker Bobby Zamora – but faces a fight to make him move from London.
O'Neill wants a new target man and thinks the England cap would be perfect for the style he wants to play to turn round the fortunes of the Black Cats.
Zamora can leave Fulham where he has had a stormy relationship with Martin Jol, but the far-travelled forward is settled in the capital.
O'Neill could push the boat out and offer top terms, but the word from Zamora's camp is that the next move is not just about money.
SOURCE: Daily Mirror
Some believe talk of a rift between Martin Jol and Bobby Zamora is unfounded at worst or overblown at worst but that doesn't appear to have stopped many speculating that Martin O'Neill's first Sunderland signing may come in a form of the England international.
The Stadium of Light boss is keen to bring in further attacking options and is willing to make a £8m offer for the 30 year old and that may be a bid that Jol considers even though he may well also face bids of contract rebel Andy Johnson next month.
Sunderland have managed 21 goals in 17 matches thus far this season, which is not the most healthy return but on the other hand the Black Cats have netted five goals in the three games since O'Neill took over at the helm and on loan Arsenal man Nicklas Bendtner it beginning to get into gear so perhaps there isn't such a pressing need to spend money on another attacking option?
Join the Best Football Manager game now, Its Free!