Emirates Stadium boss considers move to re-sign former hero.
Watch Arsenal v Wolves Live Streaming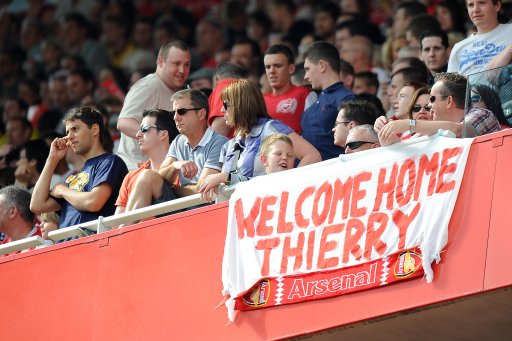 Arsene Wenger is considering re-signing Arsenal's record goalscorer Thierry Henry on a two-month loan deal.
The French striker, 34, has been training with his old club since the end of the Major League Soccer season.
He is not due back at New York Red Bulls until March – and the timing may tempt manager Wenger because strikers Gervinho and Marouane Chamakh will soon be at the Africa Cup of Nations.
"Short term is ideal, but I haven't made any enquiry yet," Wenger said.
His time at the north London club coincided with one of the most successful periods in Arsenal's history, winning two league titles and three FA Cups before leaving for Barcelona.
Henry's legendary status at Arsenal was recently recognised during the club's 125th anniversary celebrations when a statue of him was unveiled outside Emirates Stadium.
Wenger said: "I have to think about [making an offer for Henry].
"1 January is the vital date for us. We have seven days to make decisions and I will make a decision in the next seven days on players."
SOURCE: BBC Sport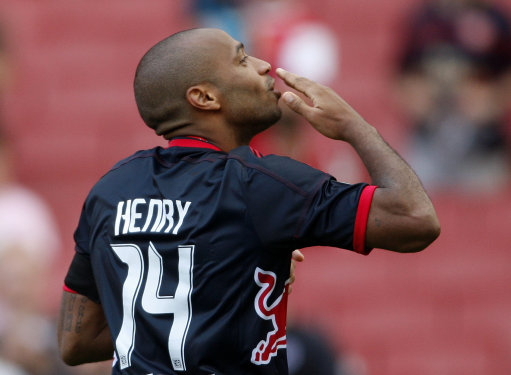 As a short team loan addition a move for Thierry Henry is very much a no-brainer and an offer that Arsene Wenger is clearly thinking long and hard about. A two month deal to bring back the former hero, at the exact time when two of their striking options are away at the African Nations Cup makes a lot of sense and barring any issue that the New York Red Bulls may have with such an arrangement a deal could well be in place in the next few days.
For Arsene Wenger to comment directly on the matter tells you all you need to know. The Gunners boss is very tight lipped on such matters and only really shares his thoughts on a transfer target when he is sure he will follow up that interest with a bid.
Those who feel that TH14 may be a bit long in the tooth, it's worth noting that last term the 34 year old Frenchman notched up 15 goals in 29 MLS matches and helped his side to the MLS Eastern Conference crown and whilst you could argue that the level of football is some way off the English top tier there is no doubting that the Thierry Henry could still make an impact.
Robin Van Persie could do with all the support he can get over January and February and clearly Arsenal will be stretched over that period without Gervinho and Marouane Chamakh and Park Chu-Young still seemingly not deemed Premier League ready.
Join the Best Football Manager game now, Its Free!