Anfield side react to coverage of Uruguayan's punishment.
Watch Liverpool v Blackburn Rovers Live Streaming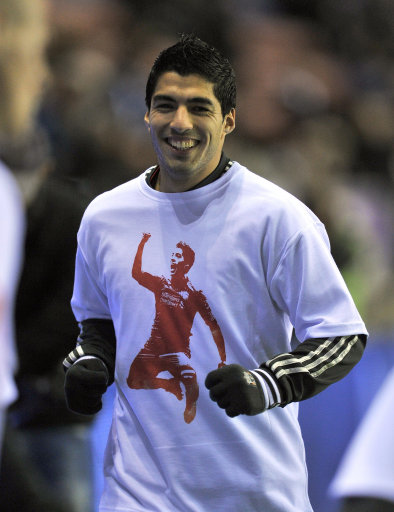 It's being reported that representatives of national newspaper Daily Mirror are no longer welcome at Anfield after their coverage of Luis Suarez's FA ban. Apparently the Merseyside club were reacting to the headline emblazoned on the back page of the paper.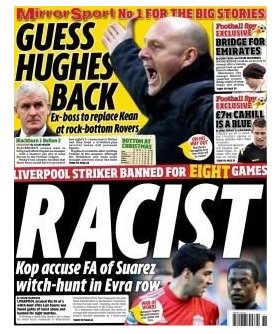 Spotted on Liverpool-Kop.
Some are of the opinion that the Daily Mirror's headline is not actually representative of the charge that the FA has leveled at the Liverpool striker and is in fact fairly sensationalist report that left the Anfield side with no choice other than to show their displeasure with the publication.
Thoughts?
Join the Best Football Manager game now, Its Free!