Emirates Stadium side linked with rumour that you have to see it believe.
Watch the Premier League Live Streaming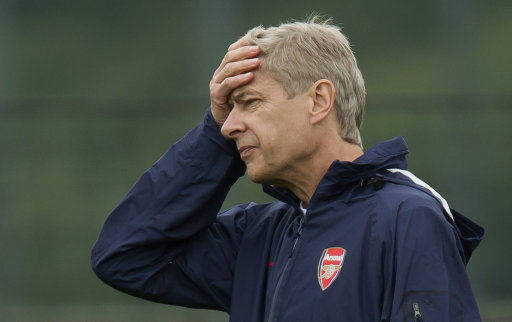 ARSENAL are on the verge of clinching the loan signing of Thierry Henry.
But if Arsene Wenger fails to re- capture the club's record goal- scorer on a short-term deal, Bobby Zamora has been lined up for a move to The Emirates.
Starsport understands the Gunners have sounded out Fulham about the possibility of an exchange deal involving their striker Marouane Chamakh.
Wenger is ready to offload the Moroccan and is willing to use him as a bargaining tool if he goes for Zamora.
SOURCE: Daily Star
So right, did you get that? Any Arsenal fans who are still not on the floor in fits of laughter let's repeat what the Daily Star is attempting assert. The idea is, and try to stop laughing this time, Arsenal need goals and this is the speculation the national newspaper managed to dream up.
They will lose Gervinho and Marouane Chamakh over January and some of February so Arsene Wenger is 'sounding out' Fulham about a possible swap deal that would see the Moroccan move to Craven Cottage even though he will be out of action at the African Nations Cup until mid February.
And in return the Gunners get Bobby Zamora. Even in his best form the former Tottenham man is hardly prolific. For the record the London born 'striker' has netted 18 goals in 88 Premier League matches since his move to Fulham from West Ham in the summer of 2008. Not the best strike rate.
Factor in that the goal-shy hit-man is a former White Hart Lane man and the chances of such a move are just close to complete zero. Oh, and also he is 30 so is clearly not in the age bracket Mr. Wenger usually operates within when it comes to transfer additions.
In short, if a club is looking for 'goals' then all in all a move for Bobby Zamora is not likely to figure high up on the agenda. There is no doubting that the Fulham man gives his all but the target man doesn't exactly fit Arsenal's tactical game-plan and this is hardly a signing that will have Robin Van Persie demanding a pen to sign his new contract.
In short, if this deal occurs I will eat my knees.
Join the Best Football Manager game now, Its Free!