Odd?
Watch the Premier League Live Streaming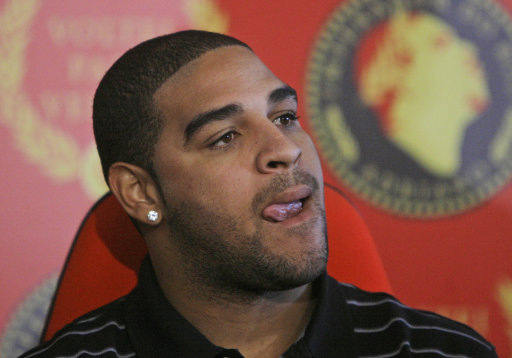 Brazilian striker Adriano shot a woman inside his car while fooling around with his bodyguard's gun, according to police.
The victim, named locally as Adriene Pinto, aged 20, was wounded in her left hand and required surgery.
A police officer said the incident happened in the early hours of Saturday mornining after Adriano, aged 29, four women and his bodyguard left a nightclub in the Barra da Tijuca district to the west of Rio de Janeiro.
The UOL Internet news portal said Adriene Pinto told police that Adriano, now playing for national champions Corinthians, accidentally fired his bodyguard's gun when he was fooling around with it inside the car.
No one else was hurt.
SOURCE: Daily Mail
Do you have a feeling that we are not being told the whole story here? It's fairly odd in the first place for Adriano to be 'fooling around' with your bodyguard's gun. Who was this woman? She is clearly very lucky to only have sustained a fairly minor injury following this incident with the seemingly unstable Brazilian striker.