Stamford Bridge club turn down proposed show of support for embattled captain.
Watch Chelsea v Fulham Live Streaming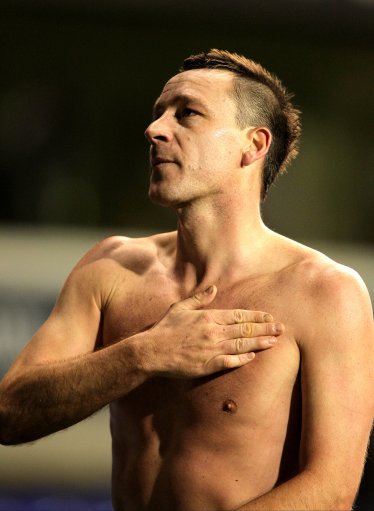 Chelsea have rejected a proposal from their players to wear T-shirts in support of captain John Terry.
The Blues are backing their skipper, who is facing a racially aggravated public order charge.
But a spokesman said: "We didn't think wearing T-shirts was an appropriate or helpful show of that support."
Liverpool were criticised after their players wore T-shirts in support of Luis Suarez following his eight-match ban for racially abusing Patrice Evra.
The Uruguay striker, 24, clashed with Manchester United defender Evra during the 1-1 draw at Anfield on 15 October.
Liverpool's squad wore the T-shirts during the warm-up before Wednesday's Premier League game at Wigan, which drew criticism from a number of black footballers, including Paul McGrath and Jason Roberts.
SOURCE: BBC Sport
This is probably a fairly wise move by the West London club given that John Terry faces a court case on February 1st and wouldn't want to in any way risk performing an act that could be seen as provocative or may incite anger from those who feel that such a show of support may offend some who feel the Chelsea skipper has committed the alleged racist act.