Crunch time at Ewood Park.
Watch Man United v Blackburn Rovers Live Streaming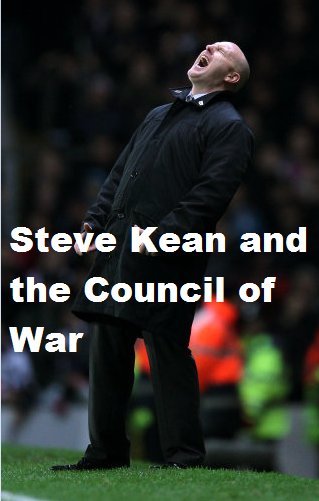 Steve Kean will ask his Blackburn Rovers bosses for FOUR new players in a make-or-break summit today.
Kean has called for a 'council of war' with scouts and director Vineeth Rao who has returned from India with word on finances from owners Venky's.
Under-fire Kean has told Venky's that he needs two new full-backs, a central midfielder and a striker.
Fulham's Andy Johnson is his 'priority' capture for striker and he has a list of names for other ­positions.
SOURCE: Daily Mirror
Things appear to be coming to a head at Ewood Park and things may become clearer at Blackburn Rovers over the next few days. Supporters have been regularly protesting against both Steve Kean and the club's owners and one would imagine that there could be a lot of chopping and changing at the Lancashire club in the next 72 hours.
Kean's request for funds to bring in new players may be harder for the club's Indian owners to swallow given the Scot's woeful managerial record. Quite how the Rovers boss has not been sacked by now has confused many and given that Venky's are reportedly experiencing some financial difficulties may actually see new investors take interest in a club that currently sits bottom of the Premier League.
Even if Steve Kean did get funds to sign new players it would take some persuasion to convince quality players to make a move to Ewood Park given the current climate at the club.
Join the Best Football Manager game now, Its Free!