That's commitment to the cause.
Watch Sunderland v Man City Live Streaming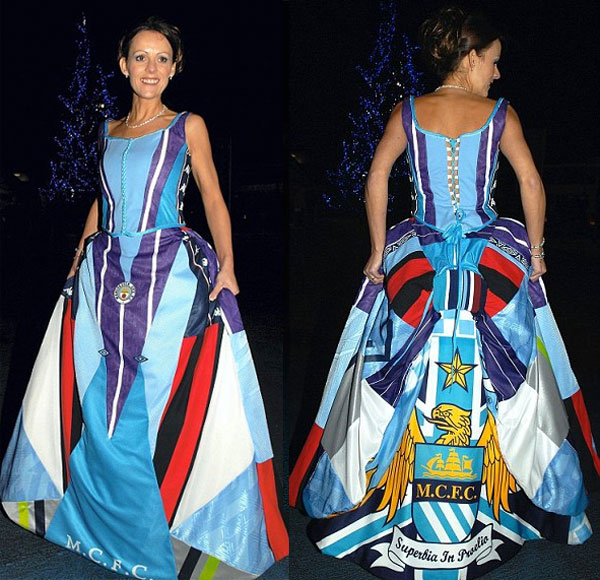 Karen and husband Simon got married in Chester before heading off to watch the Blues beat Stoke 3-0.
She said: "Everyone was stopping us to take pictures on the way in. We thought about going corporate but we have had season cards for years and we know everyone around us so we just went in our normal seats.
"It was brilliant – everyone kept buying us drinks."
And Karen added that when the pair went for a post-match drink at Manchester's Radisson Edwardian hotel "someone came over and asked me if it had been designed by Vivienne Westwood."
Proud hubby Simon said: "I was amazed when I saw her. The shirts were in a suitcase in the loft and I sacrificed them as a demonstration of my commitment.
"We didn't tell any of our friends and when we met them before the match in the Summerbee bar they couldn't believe it. I should have charged for pictures."
SOURCE: Daily Mirror
Join the Best Football Manager game now, Its Free!