Emirates Stadium boss confirms deal to sign TH14.
Watch Arsenal v QPR Live Streaming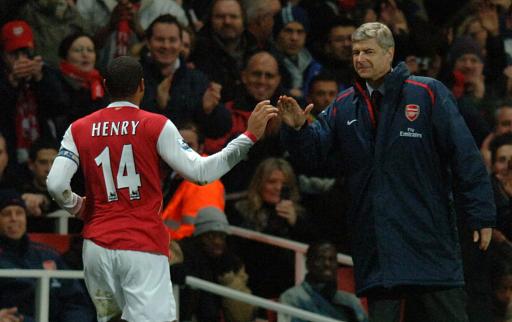 Thierry Henry will sign a two-month loan with Arsenal if insurance can be arranged with the New York Red Bulls, Arsene Wenger has confirmed.
The former Arsenal captain, 34, has been training with the club during the Major League Soccer off-season.
Gunners boss Wenger said: "For two months it certainly will happen. I don't take care of the agreement and insurance and that is not completed.
"We cannot announce anything [now] because the paperwork is not done."
SOURCE: BBC Sport
So that is pretty much the end of the speculation. Arsene Wenger never directly comments on a transfer deal until the ink is dry on a move and now that the Gunners boss has stated that a deal is 'certain' you can pretty much guarantee Thierry Henry will return to his former club.
How do Arsenal fans feel about this emotional return? The right decision or perhaps a sentimental mistake?
Join the Best Football Manager game now, Its Free!