White Hart Lane man makes candid statement on possible Stamford Bridge move.
Watch Swansea City v Tottenham Live Streaming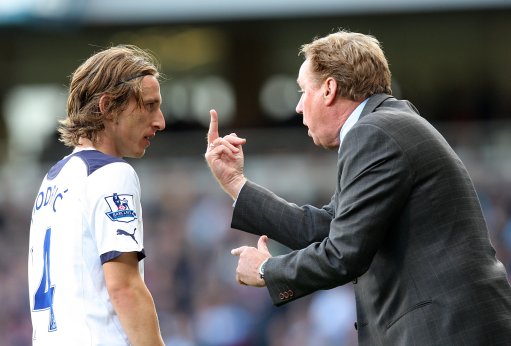 Luka Modric has alerted Chelsea and Manchester United that he may be open to a move away from Tottenham Hotspur when the January transfer window opens on Sunday after admitting that "everything is possible".
The Croatia midfielder, whose hopes of joining Chelsea in a £27m deal were blocked by Daniel Levy, the Tottenham chairman, has also been linked with Manchester United and is yet to sign the contract extension offered in September.
Asked about the ongoing speculation, Modric told Sportske Novosti: "All this talk is just in the press – I don't know anything about any of these supposed offers. We are doing our best to ensure Tottenham get the results the fans and the club demand. Given the current situation, and particularly given the fact I don't want a repeat of what I went through during the summer transfer window, I can say with almost 100% certainty that I'll be staying at Tottenham until the end of the season.
"I would always say that, theoretically, there is a small chance I could leave, if the club receive a suitable offer and it's one I wouldn't want to turn down, but the reality is that I expect to stay at Spurs until June, and then we will see.
"Everything is possible, but it's not something I'm concerning myself with. So long as I am fit and playing well, I'm happy just to see what happens. If I stay at Tottenham, nothing will change. I will give my all in every game."
SOURCE: Guardian
Not sure Luka Modric's statement will impress Tottenham chairman Daniel Levy and perhaps the Croatian would have done well to avoid answering questions about his future quite so candidly in the future. To say that you 'wouldn't turn down' a move to another club is not the type of language your club will appreciate.
Modric did of course try to get a move to Stamford Bridge in the summer and even stated that he had a 'Gentleman's Agreement' with Levy about a possible move from North to West London, but given the great form shown by Tottenham and indeed Chelsea's average form, one would have thought that the 26 year old would not still be pushing for such a transfer.
Join the Best Football Manager game now, Its Free!