Emirates Stadium boss not interested in QPR man.
Watch Arsenal v QPR Live Streaming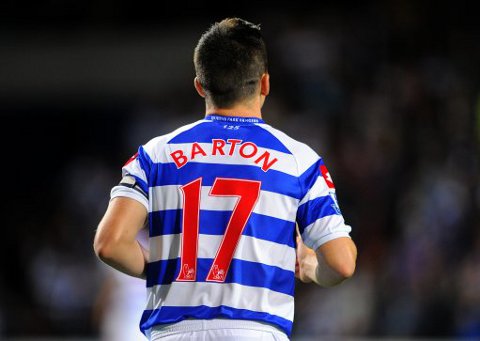 Arsene Wenger last night dismissed Joey Barton's claims that he nearly signed for Arsenal.
Barton, 29, claimed he had a "couple of conversations" with Wenger about a move to the Gunners before he joined London rivals QPR from Newcastle in the summer.
Wenger will come up against Barton at the Emirates today and insists he never spoke to the midfielder and was never even interested in him.
Wenger said: "I didn't try to sign him. I don't know why he says that.
"Certainly it's not linked to him directly, as I've never spoken to him directly.
"The agents always call you up and offer you players.
"What they report back to their players afterwards is something I don't master."
SOURCE: Daily Mirror
So this is a little embarrassing for the former Newcastle United man. He has been adamant that Arsenal were interested in his services prior to his move to Loftus Road but Arsene Wenger resolutely denies this and in fact suggests that Barton's agent may have been leading him to believe that the Gunners wanted him. Why would he do that though? Very odd.
Barton may want to talk to his representative and try to sort this out once and for all, if he does not then we may soon hear that Pep Guardiola's been on the phone.
Join the Best Football Manager game now, Its Free!