In form striker on Emirates Stadium radar.
Watch Fulham v Arsenal Live Streaming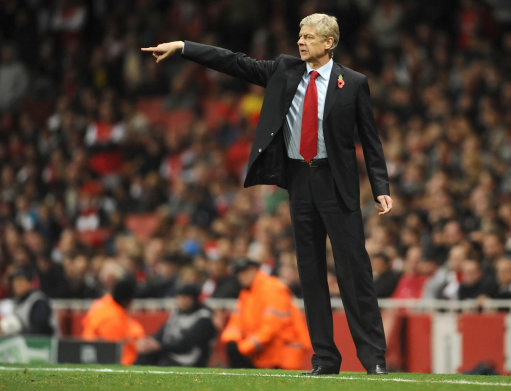 Germany striker Lukas Podolski remains Arsenal's top striker target for the January window.
Thierry Henry may already be in the building as a loan signing, but the Gunners' search for a top line marksman continues and the news leaking out of FC Cologne is good.
There are reports in Germany that Podolski has fallen out with the club's director of Sport, Volker Finke.
Claus Horstman, Cologne's managing director, virtually confirmed the rift , saying: "The two don't have to love each other, but they must respect each other and trust each other,"
The Cologne striker, 26, is keen on a move to the Emirates, but is still waiting for a deal to be struck between the two clubs.
Cologne are aware they will be losing their star player in Podolski, and have slapped a £12.5million rating on him.
It may seem a low fee for an established international striker but his current contract expires in June 2013.
SOURCE: Daily Mirror
News that Lukas Podolski has fallen out with Koln's director of sport Volker Finke will come as music to the ears of many Arsenal fans and may well lead to the long awaited bid from the North London club for the German international who has the attributes that may well make him an ideal strike partner for Robin Van Persie.
Though Arsene Wenger has decided in recent weeks to operate with the Dutchman up front on his own the Emirates Stadium boss may well feel that a front pairing could help take some of the goal-scoring burden off his skipper's shoulders. The 26 year old Polish born German international is in a great run of form at present and the added bonus of the 26 year old not being cup tied for Champions League action makes the likelihood of a bid all that more realistic.
Strikers Gervinho and Marouane Chamakh have failed to prove effective as goal-scorers, though the Ivory Coast man has at least proved able as a wide player offering support, but both players will be away for most of January and early February on African Nations Cup duty, furthering the need to act swiftly.
Join the Best Football Manager game now, Its Free!