Etihad Stadium striker in crazy news shocker!
Watch Sunderland v Man City Live Streaming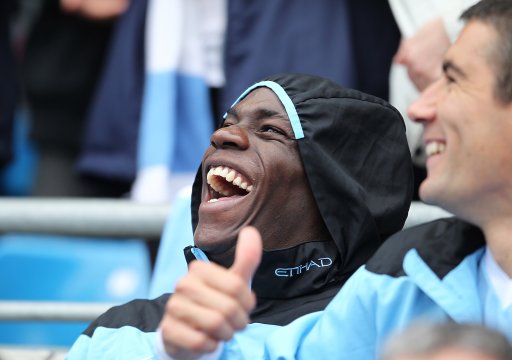 MADCAP footballer Mario Balotelli has been banned from returning to his ­£3million mansion … by his landlord who wants compensation for a trail of damage.
The volatile Manchester City striker is still living in a ­city-centre hotel more than three months after a firework was let off in a bathroom at his £2,000-a-week rented Cheshire house.
And the Italian, 21, is now in a stand-off with the landlord, who won't let him back in until he settles a damages bill running to tens of ­thousands of pounds.
The sum includes fire damage and the wrecking of expensive dining room chairs.
SOURCE: Daily Mirror
You can hardly blame the landlord for his reticence. Given that Mario Balotelli had set the mansion on fire after he let off £1500 worth of fireworks go off in the bathroom, leading to a blaze that gutted the lower floors of the £3m mansion.
Perhaps the City man can just buy the mansion outright? Then he can go to town on the place!
Join the Best Football Manager game now, Its Free!