Villa Park boss firm on Anfield target.
Watch Aston Villa v Swansea City Live Streaming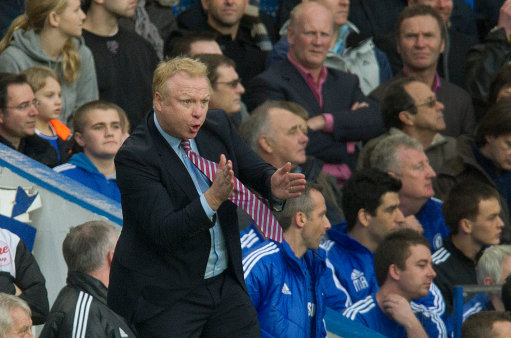 Alex McLeish has warned any potential suitors that Aston Villa have no intention of parting with Darren Bent.
The England international only moved to Villa Park in January 2011, with £24million required to lure him away from Sunderland.
He is, however, regarded as one of the most consistent goal-getters in the Premier League and any number of clubs would welcome him into their ranks.
Speculation has suggested that Liverpool may be tempted to make a move during the current transfer window, with Kenny Dalglish in the market for goals.
McLeish, though, has made it clear that Bent is going nowhere, with Villa determined to retain the services of their most potent attacking weapon.
He said: "Yes, I say that now. He won't be leaving."
SOURCE: Sky Sports
So that's the end of that then… or is it?
Liverpool could do with another attacking option but speculation that they would make a big money move for Darren Bent seems unfounded but if that was the case then Alex McLeish may not have bothered responding to the paper talk at all, so does that mean that there is indeed some meat to this story?
Kenny Dalglish is likely to lose Luis Suarez for a fairly large chunk of the rest of the season and with Andy Carroll misfiring there is every chance a new attacking option will be brought in. Perhaps a youthful option will be brought in to keep the former Newcastle United man on his toes as clearly a big name buy would leave the £35m England man concerned for his future and that would hardly help his confidence would it.
Join the Best Football Manager game now, Its Free!